Safe & Fast
Fifa 21 coins
Buy Safe
Fifa 21 coins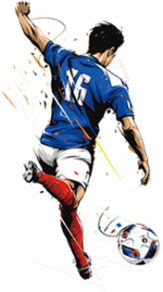 Super Fast Delivery
More than 85% of orders are processed in less than 20 minutes.
100% Satisfied Gamers
Since Fifa 2112 thousand of customers trust our innovative shop & services.
Instant Order without Login
Simple & anonymous order as guest with secure online payments.


FIFA 21 COINS AVEC COMFORT TRADE POUR PC
La FIFA est l'un des jeux sportifs les plus populaires et les plus dynamiques du marché. Le jeu vous permet de jouer en tant que votre équipe de football préférée. Chaque victoire signifie que vous serez mieux classé. Si vous aimez jouer à des jeux PC, vous allez adorer FIFA 21 pour PC. Les pièces FIFA 21 sont la monnaie dans laquelle vous pouvez débloquer de nouveaux joueurs, acheter des packs de joueurs et des modes de jeu tels que Football Ultimate Team avec des joueurs rares et qualifiés. En règle générale, vous obtenez des pièces en jouant à plusieurs reprises - chaque jeu vous aide à gagner une certaine quantité de pièces. C'est ce qu'on appelle le broyage, et cela peut prendre un certain temps pour accumuler suffisamment de pièces pour acheter un joueur que vous voulez vraiment. Et si nous vous disions qu'il y avait un autre moyen plus rapide?
Vous pouvez maintenant simplement aller dans les magasins en ligne et acheter des pièces FIFA 21 en ligne. C'est un moyen légitime de gagner des pièces, qui a été accepté pour la plupart des joueurs de la FIFA dans les versions précédentes du jeu. Vous ne devez plus gérer les temps d'arrêt et commencez tout de suite à jouer vos joueurs de football préférés dans un match contre vos amis. FIFA 21 pour PC se décline en 3 catégories principales ou éditions. Voici ce qui les distingue.
FIFA 21 Standard Edition
Ceci est le jeu de base. Comme toute autre édition, il ne contient pas de fonctionnalités spéciales en dehors de celles qui étaient répandues dans les versions précédentes. Si vous êtes intéressé à acheter des pièces pour cette version, nous sommes désolés de vous informer que vous devrez peut-être consulter d'autres éditions car nous n'offrons pas d'options d'achat de pièces pour les kits FUT ou les packs de joueurs. Le prix du pack FIFA 21 Standard est de 59,99 $.
FIFA 21 Champions Edition
Cette édition de la FIFA est devenue monumentale en ce qu'elle permet aux utilisateurs de prêter des joueurs - vous n'avez pas à payer le prix fort de jouer avec vos joueurs préférés! De plus, cette édition a l'option de kits Football Ultimate Team que vous pouvez payer. De plus, cette édition est livrée avec un pack de pièces d'or rares qui augmente automatiquement votre valeur en tant qu'utilisateur. Ce pack coûte 79,99 $.
FIFA 21 Ultimate Edition
Cette édition ultime comprend tous les articles de l'édition Champion. La seule différence est en ce qui concerne les lingots d'or - avec cette édition, vous obtenez 10 lingots d'or! C'est grâce à cet incroyable coup de pouce en or que de nombreux joueurs préfèrent l'édition ultime. La version FIFA 21 coûte 99,99 $.
Chez M. Geek, nous sommes le premier magasin en ligne européen en ce qui concerne les plateformes de pièces de jeu. Faire affaire avec nous signifierait que vous aurez la chance de tirer parti de près de 12 ans d'expérience sur le marché, vous savez donc que vous en aurez pour votre argent. Vous vous aiderez à acheter des pièces FIFA 21 au meilleur prix.
M. Geek vous permet de créer votre équipe de football ultime avec une collection complète de joueurs. Sinon, vous pouvez réduire le meulage des pièces lorsque vous achetez un compte FIFA 21.
Toutes les informations dont vous avez besoin sur comment nous fonctionnons sont disponibles ici.
MrGeek
Player Auction
Advantages
Do not give your
account Credential
24/7 avaible and
Full automatic
Easy and simple
understanding system
How it works
Step 1
We\'ll give you a players pack which is a list of players that we ask you to put on the transfer market.
Comfort Trade
Advantages
Most comfortable
transfer way
It is not needed to do any
thing by yourself
Automatic check and
control from our system
How it works
Step 1
Provide login credentials.