Acquista a buon mercato
Crediti FIFA 21
Acquista a buon mercato
Crediti FIFA 21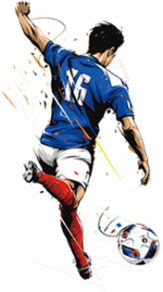 Super Fast Delivery
More than 85% of orders are processed in less than 20 minutes.
100% Satisfied Gamers
Since Fifa 2112 thousand of customers trust our innovative shop & services.
Instant Order without Login
Simple & anonymous order as guest with secure online payments.


Monete FIFA per PS5 con asta giocatore
Quando giochi a FIFA sulla tua PS5, ci sono momenti in cui hai un disperato bisogno di alcuni FIFA Coins per acquistare quel giocatore raro. Ma ci vorrebbero settimane dopo settimane a giocare le sfide di costruzione della rosa per guadagnare così tanti FUT Coins e quando hai finito, potresti non trovare più quel particolare giocatore sul mercato. Ecco perché a volte è necessario acquistare le monete invece di guadagnare quelle e in questa pagina spiegheremo uno dei modi più popolari per acquistare i crediti FIFA per PS5: l' asta del giocatore .
COME ACQUISTARE CREDITI FIFA PER PS5 CON L'ASTA DEL GIOCATORE
Se hai mai acquistato un oggetto nel mercato di FUT, sapresti che gli oggetti (come i giocatori) hanno un prezzo BIN e un prezzo di vendita rapido. Hanno anche un prezzo massimo di cui potresti non essere a conoscenza. Se vendi o acquisti un giocatore a un prezzo superiore a quel prezzo massimo, EA potrebbe bandire il tuo account . Per evitare ciò, ti consigliamo di guadagnare una quantità moderata di monete FUT PS5 per ogni giocatore. Questo dà forma all'idea dell'asta del giocatore. I crediti FIFA per PS5 possono essere trasferiti sul tuo account vendendo alcuni giocatori economici a un prezzo più alto, ma non superiore al prezzo massimo per ogni giocatore. In questo modo, riceverai qualcosa come 100k o anche 1 milione di crediti FIFA PS5 e non violeresti nemmeno nessuna delle regole di EA.
Quindi, Player Auction è un ottimo modo per acquistare FIFA Coins per il tuo account. MrGeek fortunatamente fa il lavoro per te e, soprattutto, l'intero processo di trasferimento delle monete viene eseguito automaticamente, senza interazione umana. Ciò ridurrà molti rischi o errori e, naturalmente, il tempo. Le monete PS5 verranno trasferite al tuo account FIFA quasi istantaneamente. E se ci sono domande, il supporto live di MrGeek è disponibile 24 ore su 24, 7 giorni su 7 per rispondere a tali domande.