Well, as we have already seen, FIFA organizes events in predetermined time periods, each of which is really exciting and attractive. however FUT fans are always hungry for more and a brand new event called Trophy Titans is set to be the next event on the FUT 23 event calendar.
FIFA 23 Trophy Titans

FIFA 23 will soon have a new promo known as Trophy Titans to celebrate some of the most-decorated players in world football. this event mark the latest promo to feature in the popular football game.
There are a few ICONS and Heroes in the Trophy Titans category who have won a lot of trophies during their careers. Boosted versions of existing ICON and Hero items will be available in this Trophy Titan set.
it seems that the Trophy Titan event in FIFA 23's Ultimate Team will feature Heroes and Icons players. These players are typically highly rated and highly sought after in the game, so it's likely that this event will be popular among FIFA players. As with any leak or rumor, it's important to take this information with a grain of salt until it's officially confirmed by the game's developers.
Release time of Trophy Titans event
FUT Trophy Titans is confirmed to start on April 7 2023, at 10am PT/1pm ET/6pm BST/7pm CEST, following the end of FUT Birthday. Also some leakers state the release of this promo maybe on April 8 But its not confirmed. reliable leaker state Trophy Titans going to be a two week promo. Team 1 will published on April 7 AND Team 2 release on April 14. the event will start on Friday and bring new special versions of FUT Heroes and FUT Icons.

Leaked player on FIFA Trophy Titans
There has been a great deal of anticipation surrounding EA Sports' Trophy Titans promotion, especially since it was confirmed that high profile football legends would be featured.
There have already been a few leaks regarding the legends who will be involved, and they are supposed to split between two teams. Below are some examples:
Zinedine Zidane
Dennis Bergkamp
Patrick Vieira
Iker Casillas
Roberto Carlos
Michael Essien
Rio Ferdinand
Miroslav Klose
Alessandro Del Piero
Lucio
Yaya Toure
Landon Donovan
Freddie Ljungberg

Lúcio has had considerable success playing for Bayer 04 Leverkusen and FC Bayern München, as well as Inter Milan in Italy's Serie A, therefore these three clubs are likely candidates to sign him. At the moment, however, it's unclear which one will be chosen.

How to get players in Trophy Titans event?
Typically, player cards are obtained by participating in events, completing quests or challenges, opening card packs, or trading with other players. The specific method for obtaining player cards may vary depending on the game or platform.
In some cases, you may need to spend real money to purchase card packs or other in-game items that contain player cards real money in game are fifa 23 coins or fifa point. In other cases, you may be able to earn cards through in-game currency or by completing specific actions in the game. in fact Icons and FUT Heroes will be involved in the Trophy Titans promo in the FIFA Ultimate Team and base on different source it seems like this event wont feature any regular player cards.
Well_known website to buy fut coins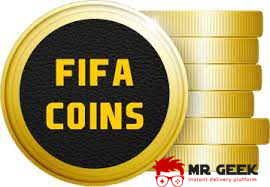 The latest leaks will be updated here as soon as they become available.
Tags