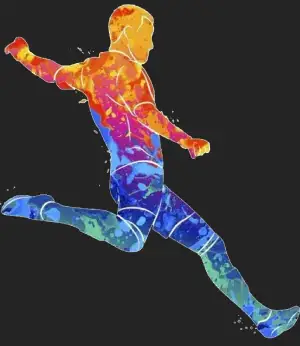 BUY SAFE


FIFA 23 COINS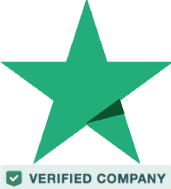 TRUSTPILOT
Score Excellent 4.9 | 719 Reviews
Reliable & trusted by thousands
of satisfied customers.
FAST DELIVERY 24/7
Your coins will be automatically transferred to you, directly when you place an order.
SIMPLE ORDER
World's easiest method to buy FIFA coins with some simple clicks. Follow just the automated system.
SAFETY GUARANTEE
The absolute reliable and safe transfer algorithms, allow us to guarantee security for our users.
BEST PRICE
Enjoy the lowest price for a secure coin delivery without any risk. On each purchase gifts & cashbacks.
LIVE SUPPORT
Get help by our live chat support experts in any case of FUT, account settings, coin transfer & payments.


Cheap FIFA 23 Coins for PS4
One of the most exciting and engaging sports games out there, FIFA, has quickly become a playing trend among many gamers. If you have been a long-time fan of this game, you will be excited to know that the game has come out with a new version: FIFA 2023. Simply put, FIFA 23 coins are the basic currency used in Ultimate Team mode in the FIFA 23 for PS4 console. These PS4 coins can be used to buy players who are difficult to obtain. Buying FIFA Ultimate Team (FUT 23) coins is an efficient way to obtain coins quicker. This is a better alternative to simply waiting around to earn more coins through SBC's and other challenges.
Why Buying FIFA 23 Coins for PS4?
Buying PS4 FUT 23 coins is a safer and faster way to play the game since it's been an accepted method by previous versions of the game. You can get to building your star team over time instead of having to deal with the boring period of playing with mediocre players before you get to unlock the star-players.
You can buy your FIFA 23 coins by visiting certain websites that allow you to purchase coins online. Beware that there are a lot a fake business waiting to swindle you out of your money. Before you are buying these PS4 FIFA FUT coins, make sure of a few things:
Make sure that the place you are buying from is a well-reputed online FIFA game platform.
Make sure that the website is user-friendly.
The online game platform should be secure; guarantee that your personal information will not be leaked.
The website should provide you with all the information you need to proceed with the procedure.
Best FIFA 23 Coin Seller Website for PS4
If you are looking into buying FIFA 23 coins online but do not know where to go, MrGeek is where it is at. We are one of the best and most reputed online game platforms that are sure to let you enjoy the full experience of FIFA 23 Ultimate Team mode.
We are selling FUT 23 coins for approximately €5.90. This is a great offer since it enables you to unlock players such as Inaki Williams and Zaha. We take payments through bank transfers and through PayPal. PayPal is the fastest and most secure way to pay online. And lets you pay for all your favorite things online. For bank transfers, we use the TUV Saarland certified payment system. This allows you to pay safely and without any hassle.
We are the leading European online store when it comes to game coin platforms. Doing business with MrGeek means that you will have the chance to leverage nearly 12 years of experience in the market, so you know that you will get the best bang for your buck.
MrGeek allows you to create your FIFA Ultimate Team with a complete collection of players. Otherwise, you can cut grinding for coins when you buy a FIFA 23 account.
How to quickly get PS4 FIFA 23 coins and build your dream team?
The most well known way to earn FUT 23 coins is playing squads battle and division rivals matches every day, complete objectives, advance SBCs, and making smart investments in the transfer market. With these methods, you raise your FUT coins, but it takes a long time to get players with a rating of 90+. So the road is long in front of gamers who want to collect millions of PS4 FUT 23 coins by playing day and night and build their dream team. Of course, investing in the transfer market is certainly not a way to quickly get a lot of FIFA coins, but first you need to take the time to study the market carefully. Also You may lose your coins on some investments.
So many gamers are looking for a quick and easy way to earn FIFA ultimate team coins so that they do not miss the best time to get a popular card from the transfer market. So the best way is to buy PS4 FUT coins from a reputable online store like MrGeek, and this is the most cost-effective way to build your dream team in the final team. With very safe Anti-Ban transfer methods and cheapest price FIFA ultimate team coins for PlayStation 4.