Safe
Fifa 21 coins
Buy cheap
FIFA 21 Coins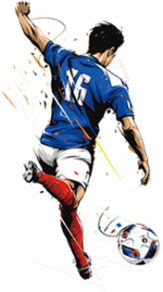 Super Fast Delivery
More than 86% of orders are processed in less than 20 minutes.
100% Satisfied Gamers
Since Fifa 2012 thousand of customers trust our innovative shop & services.
Instant Order without Login
Simple & anonymous orders as guests with secure online payments.


FIFA 21 Coins With XBOX One With Comfort Trade
One of the best ways to buy FIFA coins is by using a method known as comfort trade delivery method. Comfort trade is a service offered by online games and especially FIFA game platforms to any FIFA 21 game players for any platform including XBOX One platform to purchase FIFA coins very fast and secure. It has many advantages and the most important part of it is it's being done for you like the online game platform customer without any try from you.
Comfort Trade Features:
You just need to provide your account login information details and then watch coins appear on your account
A very fast and secure delivery method to buy your XBOX One FIFA 21 coins
You will receive what you pay, transfer fees are covered for you and you get what you pay for
Buying FIFA 21 coins is one of the pillars of the FIFA game and is the power you need to build a great team inside the FIFA game and enter into exciting World of online game competitions. There are some ways to earn FUT coins for yourself and comfort trade for its ease of use, simplicity, and speed is one of the most popular ways to buy XBOX One FIFA 21 coins.
Comfort Trade Notes:
Comfort Trade, shortly known as "CT" is one way to transfer coins from seller to buyer. In this method, if you are the buyer you firstly pay the sum. In the next step, you tell the seller your account login information and one backup-code. With this, the seller can log in once. She will transfer the coins with an automated system. You should only choose this method when you really trust the seller. Comfort Trade is way more comfortable and if used correctly, the risk of getting banned for coin-buying is also being lowered.
One of the greatest advantages of comfort trade coin delivery for XBOX One FIFA 21 is based on the amounts of coins you get. There is a 5% penalty by EA who takes that as some kind of transaction fee. Usually, this fee does not apply if you choose comfort trade because the transfer is done automatically and instantly from the farmer accounts. The reason why we said that the ban risk is not that high is based on the technique the coin shops use: they have good experience in coin transferring and their systems are built not to be explored by EA´s algorithms. In the end, no one will adhere if something happens with your account. In the end, the transfer is done real quick. Since most shops and platforms working highly automated the transfer should be finished within 15-30mins. Of course, one huge disadvantage is data protection or privacy.
Of course, you have to tell the seller your password and secret question. If you want to be 100% sure, just change your password and secret question before and after every comfort trade.
Use a trusted online platform to do your comfort trade. A well-reputed platform means peace of mind and a great benefit for you. Besides reputation, consider history, security, reviews, and user-friendly platform and its users to assess a great platform to do your comfort trade strategy.
The Bottom Line
FIFA 21 Comfort Trade for XBOX One is the easiest and one of the most convenient methods of delivery on the side of the Customer. If you purchase FIFA 21 FUT coins with Comfort Trading, we ask for your account login information (your email address, password, security answer, and the 6 backup codes), then log in within the given delivery time and transfer the coins to your account. Using this method, you do not have to put any cards for sale. The price of this service covers the Transfer Market fees, so you receive the same amount of coins that you have actually ordered. If you ever wonder "Is FIFA 21 comfort trade safe?", Mr. Geek's answer is positive. This is the safest coin transfer method that we offer and you to buy your FIFA 21 coins within your XBOX One platform.