Safe
Fifa 21 coins
Buy cheap
FIFA 21 Coins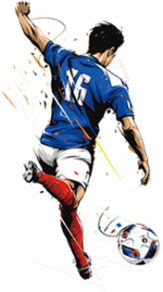 Super Fast Delivery
More than 86% of orders are processed in less than 20 minutes.
100% Satisfied Gamers
Since Fifa 2012 thousand of customers trust our innovative shop & services.
Instant Order without Login
Simple & anonymous orders as guests with secure online payments.


FIFA 21 Coins for XBOX One With Player Auction
There are lots of ways to earn FIFA 21 coins for XBOX One in which you can use to buy packs and players to build a great team for yourself and enter the FIFA 21 professional online community to play games and earn great victories. This is a long-run game and needs a consistent strategy to earn FIFA coins as much as possible to enable you to buy the best players to strengthen your team and win the fierce FIFA 21 XBOX One competition.
What is the player auction?
FIFA 21 player auction is a market place of players and packs for buying and selling FIFA players and packs, if you have a systematic consistent strategy for your FIFA game, you know how to approach packs and use FIFA opportunities and its different competitions to earn FIFA 21 coins and valuable players as much as possible to not only build a strong team but also a valuable asset for maximum benefit later. FIFA 21 player auction for XBOX One is such a great opportunity to list your players and packs you want to sell and sell all of them with the best price to suppliers to earn a great amount of FIFA coins to build a better and stronger team for yourself and get better prepared for the FIFA 21 for XBOX One competitions.
How the player auction works
Now, let's see how the player auction for FIFA 21 works for XBOX One platform:
Enter the market place auction
If you want to sell your player or pack, list it
Suppliers will buy your player with the maximum range of prices
Gain your XBOX One FIFA 21 coins
If you want to buy FIFA 21 coins for XBOX One, you can also use the player auction to buy your FIFA 21 coins
Features of a great platform for player auction
If you want to benefit most from your FIFA 21 game for XBOX One console, you need to have access to a platform that has all these qualities:
a well-reputed platform within the FIFA community
A user-friendly platform with fast procedures and guides
A great knowledge-center platform to guide you benefit most
Offer you a diverse range of products and services
Best use of your money
Highly safe and secure
Now, it's a question that why to use FIFA 21 player auction to earn FIFA 21 coins. XBOX One for FIFA 21 offers a lot of ways to earn coins but the player auction has all these benefits for you like FIFA 21 player:
Provides you a market place with great diversity and a different range of products and services to satisfy your needs
Offers you an opportunity to buy FIFA 21 coins at the best possible price
Suppliers purchase your players with the highest amount of prices
Very fast and secure
Immediate FIFA 21 coins delivery
The Bottom Line
FIFA 21 for XBOX One is a strategic game with great potential and opportunities for any professional online player. The whole idea of the game is to build a great and strong team to win the competitions to not only earn reputation but lots of online and physical rewards. To reach that phase you need FIFA 21 coins to enable you to buy the best players and strengthen your team for the hard and fierce professional online community gamers competitions. Besides using money, there are other ways of buying FIFA 21 coins for XBOX one game including a player auction in which you can sell your packs and players with the most possible price and earn a large amount of FIFA coins to continue your FIFA 21 game journey to reach the most top levels of the game. To best use FIFA 21 player auction, the features below are recommended for you:
Have a strategy for your FIFA 21 game
Use different FIFA 21 features and opportunities to gain valuable players and packs
Use packs and different silver and bronze pack strategies to earn FIFA coins
Use a well-reputed platform to enter the player auction
Sell players at FIFA 21 player auction and with FIFA coins earned to build a stronger team and players
Enjoy great victories