Safe & Fast
Fifa 21 coins
Buy Safe
Fifa 21 coins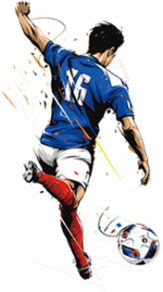 Super Fast Delivery
More than 85% of orders are processed in less than 20 minutes.
100% Satisfied Gamers
Since Fifa 2112 thousand of customers trust our innovative shop & services.
Instant Order without Login
Simple & anonymous order as guest with secure online payments.


MONETE FIFA 21 CON COMMERCIO COMFORT PER PC
FIFA è uno dei giochi sportivi più popolari e dinamici in circolazione. Il gioco ti consente di giocare come la tua squadra di calcio preferita. Ogni vittoria significa che ti classificherai più in alto. Se sei qualcuno a cui piace giocare ai giochi per PC, adorerai FIFA 21 per PC. Le monete FIFA 21 sono la valuta in cui puoi sbloccare nuovi giocatori, acquistare pacchetti di giocatori e modalità di gioco come Football Ultimate Team con giocatori rari e abili. In genere, ottieni monete giocando ripetutamente ai giochi: ogni partita ti aiuta a vincere una certa quantità di monete. Questo si chiama macinazione e può richiedere del tempo per accumulare abbastanza monete per acquistare un giocatore che desideri davvero. E se ti dicessimo che c'era un altro modo più rapido?
Ora puoi semplicemente andare nei negozi online e acquistare monete FIFA 21 online. Questo è un modo legittimo per guadagnare monete, uno che è stato accettato per la maggior parte dei giocatori FIFA nelle versioni precedenti del gioco. Non devi più affrontare i tempi di inattività e iniziare subito a giocare con i tuoi calciatori preferiti in una partita contro i tuoi amici. FIFA 21 per PC è disponibile in 3 categorie o edizioni principali. Ecco cosa li distingue.
FIFA 21 Standard Edition
Questo è il gioco base. Proprio come qualsiasi altra edizione, non contiene alcuna funzionalità speciale oltre a quelle prevalenti nelle versioni precedenti. Se sei interessato all'acquisto di monete per questa versione, siamo spiacenti di informarti che potresti dover guardare altre edizioni poiché non offriamo opzioni di acquisto di monete per kit FUT o pacchetti di giocatori. Il prezzo del pacchetto standard FIFA 21 è di $ 59,99.
FIFA 21 Champions Edition
Questa edizione di FIFA è diventata monumentale in quanto consente agli utenti di prestare giocatori - non devi pagare l'intero prezzo di gioco con i tuoi giocatori preferiti! Inoltre, questa edizione ha l'opzione dei kit Football Ultimate Team che puoi pagare. Inoltre, questa edizione include un pacchetto di rari pezzi d'oro che aumenta automaticamente il tuo valore come utente. Questo pacchetto viene venduto a $ 79,99.
FIFA 21 Ultimate Edition
Questa ultima edizione include tutti gli articoli della Champion Edition. L'unica differenza è per quanto riguarda i lingotti d'oro: con questa edizione ottieni 10 lingotti d'oro! È grazie a questa incredibile spinta in oro che molti giocatori preferiscono l'edizione definitiva. La versione FIFA 21 viene venduta a un prezzo di $ 99,99.
Noi di Mr Geek siamo il principale negozio online europeo per quanto riguarda le piattaforme di gioco. Fare affari con noi significherebbe che avrai la possibilità di sfruttare quasi 12 anni di esperienza sul mercato, quindi sai che otterrai il miglior rapporto qualità-prezzo. Ti aiuterà ad acquistare monete FIFA 21 ai migliori prezzi.
Mr Geek ti consente di creare la tua squadra di calcio per eccellenza con una raccolta completa di giocatori. Altrimenti, puoi tagliare la macinatura per le monete quando acquisti un account FIFA 21.
Tutte le informazioni necessarie su come operiamo sono disponibili qui.
MrGeek
Player Auction
Advantages
Do not give your
account Credential
24/7 avaible and
Full automatic
Easy and simple
understanding system
How it works
Step 1
We\'ll give you a players pack which is a list of players that we ask you to put on the transfer market.
Comfort Trade
Advantages
Most comfortable
transfer way
It is not needed to do any
thing by yourself
Automatic check and
control from our system
How it works
Step 1
Provide login credentials.