99.8%
Geri Ödeme Garantisi
How buy FIFA Coins Tutorial
Comfort Trade Tutorial: How to Buy FIFA Coins Safest method?
Have you wondered about the Comfort Trade or Comfort Buy FUT coins in FIFA? It is an easy process. You can buy millions of coins very cheap and safe with comfort trade and improve your FIFA Ultimate Team.
Comfort Trade Method Easy Step By Step Guide How To Buy.
Delivery Time: 1000K / 1 Hour
Safety Level: ★★★★★ 100% Safe with Anti-Ban Guarantee
Support Offered: Live Chat For Any Questions
Step 1: Visit www.mrgeek.net for the cheapest and fastest coins on the market with the most secure Anti-Ban transfer system.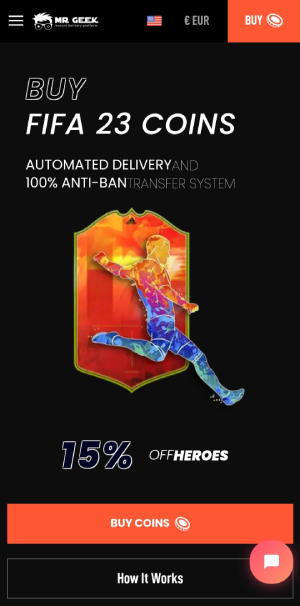 Step 2: Select your required console.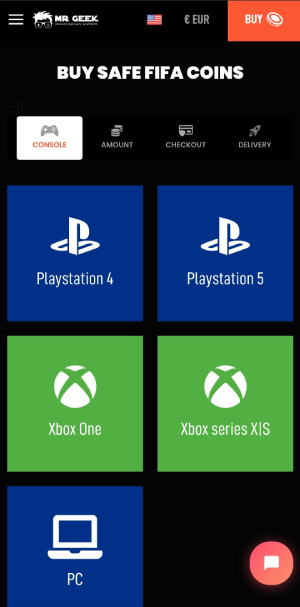 Step 3: Select your required amount of coins then click on "Checkout"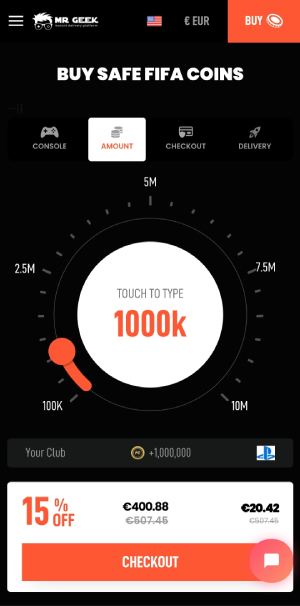 Step 4: Select your preferred highly secure payment method like Klarna Sofort Bank transfer, then input your email for the order confirmation and click "Continue"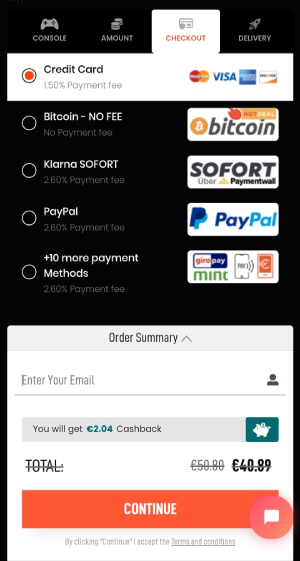 Step 5: Once payment is complete you will get a "Your payment was successful" message.
Step 6: On the same page scroll down and fill out your FUT Account Information and select "Transfer Now".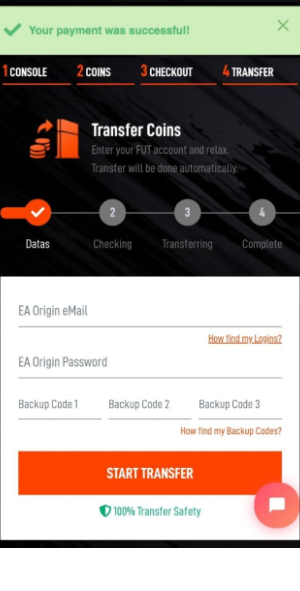 Step 7: Our safe automatic system will check to confirm the account details. Also you can track your order status on the order status bar.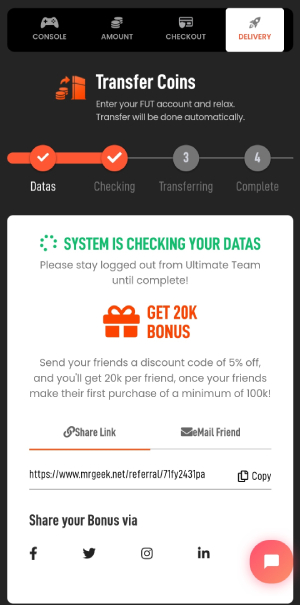 Step 8: Once Account data has been confirmed our safe automatic system will start doing all the work and you sit back and relax! Your order status will move to Step 3 "Transferring" it will also give you approx time for coin transfer to be complete.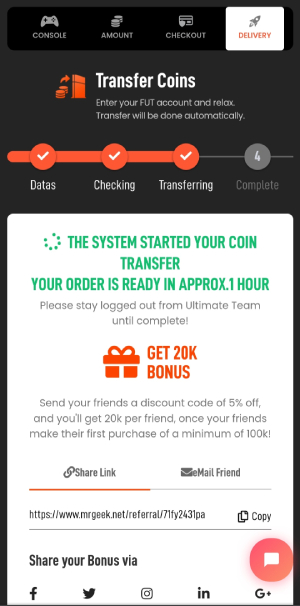 Step 9: Its as easy as that! your coins have been transferred to your account, you can now sign in to Ultimate Team again and spend you coins on improving your team!
Enjoy many Discounts on next orders and for referring friends.