This year's Black Friday is a big one - here's everything you need to know about the release date, offers, history and etc.… so follow rest of text for more.
What is Black Friday event?
Black Friday is one of the most popular events of the FUT games. nowadays, almost everyone is familiar with Black Friday, and even FIFA has incorporated the American tradition. Whenever black week begins, we can expect huge sales and special offers everywhere. Black Friday FIFA 23 deals could be the perfect way to get a jump on the competition, the promotion event offers you discounted packs, special SBCs, and special daily and weekly objectives.
History and start time info of Black Friday
Black Friday event in FIFA started with FIFA 14. the event is available from Friday, November 25, 2022 in FUT 23 and will be there until the 31st of November.
The effect of Black Friday on transfer market
We're just a few days away from Black Friday, which means big special offers and deals. Black Friday occurs every year the day after Thanksgiving Day and ends the next Monday (also known as Cyber Monday). Market crashes usually result from Black Friday events when FUT pack prices drop. The market could be affected even a day before Black Friday and last until Cyber Monday.
How to buy FUT 23 coins cheaper than ever on FIFA Black Friday event?
Now that you know the info about Black Friday look at MrGeek's buy coins part, it has provide a chance for gamers to get fut coins cheaply for all consoles such as PlayStation 4, PlayStation 5, Xbox One, Xbox series X and S and PC, in this period of time FIFA 23 coins will sell by 20% discount. 15% black Friday discount code and 5% cashback on each purchasing. So MrGeek is a retailer you should have your eye on in November to buy fut 23 coin cheaper.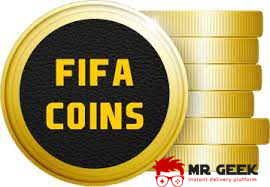 What are the FIFA 23 Black Friday offers?
Lightning Rounds
Flash SBCs
Additional new special player items in packs
The Best of TOTW in Packs
Lightning Rounds
FIFA 23's Black Friday Lightning Rounds will be the first major event. Beginning on November 25, a Lightning Round pack will be released every hour as well as a regular pack. during this you will get really much packs from 15k till 125k and everything we need will be there.
Flash SBCs
In the same way as Lightning Rounds, some Flash SBCs will be released for a limited period of time. Initially, these SBCs will only be available for a short while, but as the event progresses, they will become more available. aside from the lightning rounds, which will flood the FUT transfer market, people who won't be spending real money will have the chance to pick up some packs. SBCs are easy to complete, and we believe they will be good value for money.
Additional new special player items in packs
For the first time ever, FIFA 22 introduced Signature Signings. There are some really nice cards for us in these cards, honoring some of the best transfers in the past few years. Perhaps we will see a similar promotion this year, but it might also be themed around the upcoming World Cup, which starts on November 20. The Promo itself will definitely be released on Black Friday itself.
The Best of TOTW in Packs
On Black Friday we will probably see the best TOTW cards that have been released so far in the Best of TOTW. Usually best player will be divided in two team and the teams will be a mix of the highest rated players we've seen so far, and the most popular and most used Team of the Week cards. so, it isn't only high rating cards which will go into the packs. we know that both team wont published at the same time. The first Best of TOTW will be in packs from November 24 and the second one will replace the first one on November 26 and will stay in the packs until November 29.
We shared everything we knew about Black Friday with you in this blog. I hope the content was useful for you. If you are interested in FIFA news, visit the blog section of our website. Don't forget to visit the fifa 23 Coin purchase section of the website during the Black Friday event.
Tags