fut 23 TOTS Event

As the end of the European football season approaches, FIFA 23 players are eagerly anticipating the release of the Team of the Season (TOTS) event. This highly anticipated event brings some of the best performing players of the season into the game, allowing players to build incredible teams and compete against one another. The FIFA TOTS event typically runs for a few weeks, during which players can earn special TOTS player cards through various means such as completing Squad Building Challenges (SBCs), playing matches, and opening packs. These TOTS cards feature highly boosted stats, making them some of the most sought-after cards in the game.
FIFA 23 Team of the Season Event (TOTS) Release Date Announced!

Looking back at previous FIFAs, we can see that the TOTS event usually starts in late April. in FIFA 22, the TOTS event began on Friday, April 29, 2022, while FIFA 21's TOTS event started on Friday, April 23, 2021. The TOTS event for FIFA 20 also started in late April, specifically on Friday, April 24, 2020.
FIFA 23 players are eagerly awaiting the start of the Team of the Season (TOTS) event, and now, leaks suggest that a Warm-Up Series is on the way. According to information shared by DonkTrading, the FIFA 23 TOTS Warm-Up Series is set to kick off on Friday, April 21, 2023.
The TOTS Warm-Up Series is expected to be a prelude to the main TOTS promo, offering players a taste of what's to come. While specific details of the Warm-Up Series have not been officially revealed, players can expect to see new player cards, SBCs, and other TOTS-related content.
As the final FUT release before the main TOTS event, the Warm-Up Series is likely to generate a lot of excitement among FIFA 23 players. With only a few days to go until the leaked start date, fans are eagerly anticipating the arrival of this exciting new event. Stay tuned for more information as it becomes available.
FIFA coins discount for TOTS event

One of the best ways to ensure that you have a successful TOTS event is by acquiring in-game coins, which can be used to purchase packs or directly buy the TOTS cards that you desire. However, acquiring in-game coins can be a time-consuming process, and many players turn to coin-selling websites to purchase coins with real money.
One such website that offers FIFA coins for purchase is MrGeek. It offers a reliable and secure platform for purchasing FIFA coins, with fast delivery times and competitive prices. Additionally, MrGeek is offering a special FUT coins discount for TOTS FIFA event, allowing players to purchase coins at an even lower price.
When purchasing coins from us or any other coin-selling website, it is important to be cautious and ensure that you are using a trusted and reliable website. Purchasing coins from illegitimate sources can result in your account being banned, so it is important to do your research and only use reputable websites.
In addition to purchasing FIFA 23 coins, players can also participate in various TOTS-related events and activities in FIFA 23. These events may include SBCs, weekly objectives, and special packs, all of which offer players the chance to earn TOTS cards and other valuable rewards.
Overall, the FIFA 23 TOTS event is an exciting time for FIFA players, offering the chance to acquire some of the most powerful cards in the game. By purchasing coins from a trusted website and participating in TOTS-related events, players can ensure that they have the best possible chance of success during this exciting event.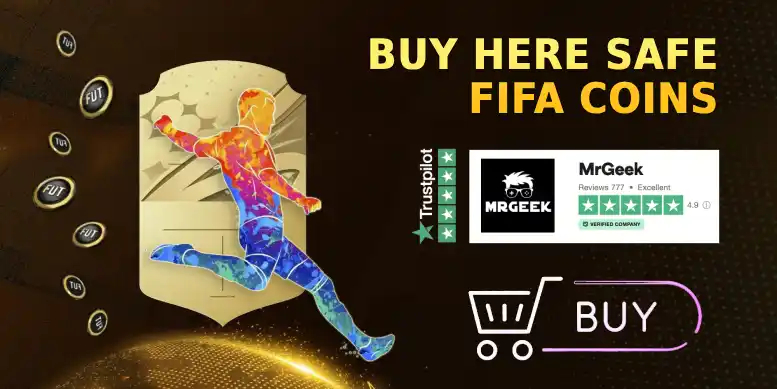 What to Expect from FIFA 23 TOTS Warm-Up Series

FIFA 23 players are gearing up for the TOTS Warm-Up Series, which promises to offer a unique twist on the usual Ultimate Team events. Unlike previous promos that introduced new squads of special cards, the TOTS Warm-Up Series will focus on daily SBCs and objectives for players to complete.
By completing these challenges, players can earn packs that can be saved for the full TOTS event, increasing their chances of obtaining a coveted TOTS card. Similar to the TOTY Warm-Up Series, the event is likely to feature Daily Login SBCs, which grant increasingly valuable packs based on consecutive logins.
In addition to the daily challenges, players can also expect to see unique Flashback players with boosted stats inspired by past Team of the Season items. These players may not have made the cut in this year's TOTS promo, making them a rare and valuable addition to any squad.
As the leaks suggest, EA is expected to reveal more information about the FIFA 23 TOTS Warm-Up Series in the coming days, so be sure to stay tuned for updates. With the event set to begin soon, players are eagerly anticipating the chance to earn valuable rewards and prepare for the main TOTS event.