Safe
Fifa 21 coins
Buy cheap
FIFA 21 Coins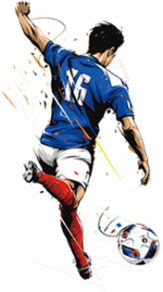 Super Fast Delivery
More than 86% of orders are processed in less than 20 minutes.
100% Satisfied Gamers
Since Fifa 2012 thousand of customers trust our innovative shop & services.
Instant Order without Login
Simple & anonymous orders as guests with secure online payments.


Buy FIFA 21 Coins
So you want to know how to transfer FIFA coins in FIFA 21 without the boss (EA) banning your account? and how to do this safely and who is the best coin supplier to use for FIFA 21. Also how to sell FIFA 21 and Accounts to Mr.Geek.
How to Buy FIFA 21 Coins
So its that time of the year again a new FIFA is out FIFA 21 and everyone around the world both young and old have dreams about having the best possible team in the game and scoring that stunning strike from outside the box in the 90th minute to win a game, Or that sweaty pass it across the keeper goal in the 90th minute that you know will make you opponent be filled with rage and that makes you happy and smile (Because you are bad)!
Anyway back on topic, you want to know how to you can buy FIFA 21 coins safely well we have got you covered at Mr.Geek. Below are two common methods for transferring coins in FIFA 21:
FIFA 21 Coins with Comfort Trade
FIFA Comfort Trade is the easiest,quickest and safest method of delivery for a Customer to use with us. If you purchase FIFA FUT coins with Comfort Trading, you only need to supply your account login information (e-mail address, password, security answer and the 6 backup codes) your data will always be protected in line with GDPR Regulations and will not be passed on to a 3rd Party. Our experienced staff then logs into your account with the details you have provided you must not log into your account whilst comfort trade is taking place as this will delay the transfer . You do not have to put any cards for sale or do anything that's the good thing about this method it takes zero effort from the buyer. The price of the comfort trade method also covers the Transfer Market 5% fees, so you receive the actual amount of coins that you ordered. This is the safest coin transfer method that can be offered. ZERO EFFORT ZERO RISK
BUY FIFA 21 COINS HERE! CHEAP & SECURE!SUPER FAST DELIVERY!
FIFA 21 Coins with Player Auction
Player Auction Method is slightly more risky a (EA can spot player auction trading a lot more) and tedious but works the same. You will make a Purchase online for FIFA Coins then you will have to list a selection of players up for sale for example if you want 100k. you would need to add 10x players for Buy It Now Price of 10k. You will then be able to input all of your player's details prices as instructed and then the our Expert Team will go along and buy the cards you have listed but using this method will mean you will have to pay the 5% EA Tax
The Coin seller will then buy the item one by one so its very important you have given the correct card details to avoid any loss of coins as our Expert Team will buy the player YOU give the information about.
We recommend using players from top 5 leagues and nations will reduce the risk of getting banned as EA know that these players are needed in SBCs and therefore people sometimes purchase them for Maximum Buy it now price.
Why Choose Mr.Geek?
Mr.Geek Provides FIFA 21 Coins for PS4, PS5, Xbox and PC using both Comfort Trade and also Player Auction Method the many benefits of buying with Mr.Geek are as follows.
A user friendly platform with a built in user center to aid the ease of use.
Very clear and vivid processes and procedures.
Our customer support is five stars and superb. With credible third parties proof. We are more than happy to assist and help you in any way and any process you may ask us.
Our friendly and welcoming customer care and support is ready for you 24 hours a day, 7 days a week and 365 days of the year.
A very fast and quick platform to do all your orders within seconds.
Leading platform worth over 12 years of highly valued industry experience.
Our platform is full of highly energetic and ambitious players.
We ourselves are highly energetic and creatively ambitious players.
A great platform built by players for players.
Our cash back system means you get what you pay for you will get the exact amount you payed for minus of course obligatory EA tax which is 5%.
Signing up with us will entitle you to loyalty discount
We are a website for GAMERS Run By GAMERS.
Want to Sell Your FIFA 21 Coins or Account to Us?
If you have extra FIFA coins that you do not need or you just want to sell to make some money you can sell to us. Due to the Price of FIFA 21 coins always going up and down we do not have a set price but you can fill out the following information form and submit it to use and we will give you a very fair price.
Or you can sell your FIFA Ultimate Team Accounts to us that you no longer need or want (for example, SBC Accounts,Road To Glory Accounts and Draft To Glory). Currently we are happy to pay 200,000 coins for each account on the PS4, PC or Xbox One!
But in order to sell us your accounts you must make sure you account matches the below Requirements.
1) You have all the data (EA Origin & PSN / Xbox One).
2) You enter the data correctly, including the Backup Codes.
3) The transfermarket of your account is also available on the WebApp.
Sell your FIFA 21 accounts to us HERE