Safe
Fifa 21 coins
Buy cheap
FIFA 21 Coins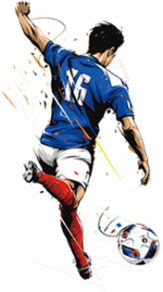 Super Fast Delivery
More than 86% of orders are processed in less than 20 minutes.
100% Satisfied Gamers
Since Fifa 2012 thousand of customers trust our innovative shop & services.
Instant Order without Login
Simple & anonymous orders as guests with secure online payments.


FIFA Coins for PS4 With Player Auction
FIFA 21 has become an increasingly popular online game among all professional gamers especially FIFA PS4 gamers within recent years. The reasons for this popularity range from being a great game with high-resolution graphics, real players, real games and being very similar to real soccer games. Besides all these features which have gained popularity for PS4 FIFA game, being a strategic game in which you can grow by the game, earn wealth and power and being recognized as a great player Worldwide has helped FIFA 21 to become one of the best games of the World and history.
There are many FIFA 21 strategies for implementation in order to grow and go up the ladder inside the FIFA game. If you want to be a great gamer and player in FIFA, you should increase your knowledge of the game daily and develop your FIFA 21 game strategies as you grow and continue the game.
One of the best features of the FIFA 21 game is a feature known as the player auction. Player auction is a market place in which you can buy and sell players and packs and benefit from FIFA coins you earn. Here are the advantages of the player auction feature for FIFA 21 PS4:
A market place with a wide range of packs and players to choose from
You can sell your packs and players with the most possible range of prices
Is being done inside a major and reputed platform
Help you gain FIFA coins aa much as possible
A great opportunity to diversify your game strategies
One of the greatest benefits of player auction is that you can sell your players to the maximum prices and then use your FIFA coins to buy better players and build a better team for yourself.
PS4 FIFA 21 is a strategic game that needs a long term perspective to make fruits. To win you should be armed with different kinds of strategies and benefit most from all features FIFA offers you. Try to use and buy silver and bronze packs, enter different competitions and win the games, by winning the games you earn golden packs, by best usage of silver and bronze packs you can buy valuable players and then inside FIFA player auction you can sell these players with the best prices, make profit, and use your coins for the better team and more powerful players.
Here is why you should best use of FIFA 21 player auction:
See it an opportunity for growth
Build a portfolio of valuable players
Sell them with the highest prices and earn as much as FIFA 21 coins you can
Be aware of the market place latest offering and products and services to make profit
By using a well-designed and reputed platform for FIFA 21 player auction you can be sure that you are selling your players with the highest and the best prices. To choose a great platform for player auction consider below features inside the platform:
A very well designed and user-friendly website
A place for your growth by providing you a great blog platform
Highly secure and safe by using " https " and secure forms
Has a good history and very well reviews from its users
Is a very active platform which everything is being updated daily
Inform you about the latest FIFA changes and features and facilities
The Bottom Line
FIFA 21 For PS4 offers a different range of features and facilities to enable players to set diversified strategies to buy and earn FIFA coins and make profits. With this knowledge in mind as a player, you should be aware of the opportunities to not only know and use them but also the best use of them to make a nice profit. The player auction for FIFA is one of those opportunities which let you sell your players with the highest prices and make a profit and purchase better and more powerful players to strengthen your team over the period of time, earn great victories and be known as one of best FIFA 21 PS4 gamers of the World.