Safe
Fifa 21 coins
Buy cheap
FIFA 21 Coins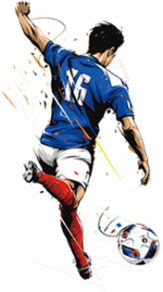 Super Fast Delivery
More than 86% of orders are processed in less than 20 minutes.
100% Satisfied Gamers
Since Fifa 2012 thousand of customers trust our innovative shop & services.
Instant Order without Login
Simple & anonymous orders as guests with secure online payments.


Buy FIFA Coins PS5
It's impossible to play your favorite Football game, i.e. FIFA, without getting a hold of some in-game FUT coins. We all know how challenging it is to earn coins via the hard work. On the other hands, we can only add great players to our team via FIFA Coins or by opening FUT Packs which is a risky process on its own.
You can buy FIFA Points from EA and purchase several player packs and try your luck to see what players come out of the slot machine! But the results are not always satisfactory, that's why counting on your luck for having good superstars in your team is not a good long-term plan. That's why we suggest you take a look at buying FIFA Coins instead.
How to Buy PS5 FIFA Coins Safe
When you're buying FIFA Coins for PS5, it's crucial to take safety measures into consideration before payment. Because, as you know, EA has strict rules against trading coins in FIFA. There are limitations in buying and selling PS5 FIFA Coins. And only gamers who buy a lot or FIFA Coin Websites that have good experience with selling coins know these limits well. Unfortunately, many beginners try buying PS5 FUT Coins without any knowledge, they trust bad sites and as a result, their account gets banned.
MrGeek has two methods to transfer PS5 Coins: Player Auction and Comfort Trade. Each of these methods are explained in details in their own respective pages.
To buy FUT Coins for PS5, it's highly recommended that you use MrGeek's innovative FIFA Account Safety Checker Tool that makes sure your transaction will be safe. Once you've made sure that your account is eligible for coin transfer, you'll pick up one of the transfer methods. Then choose the amount of PS5 Coins you need and proceed with the payment. After the payment, based on the method you've chosen for transferring FIFA PS5 Coins, you will be instructed until the coins are in your account. The good thing about MrGeek is that all of the process is instructed step by step, so you won't have to overthink anything. And of course, there's a live support chat that makes it possible to send an instant message whenever your have questions.
MrGeek
Player Auction
Advantages
Do not give your
account Credential
24/7 avaible and
Full automatic
Easy and simple
understanding system
How it works
Step 1
We\'ll give you a players pack which is a list of players that we ask you to put on the transfer market.
Comfort Trade
Advantages
Most comfortable
transfer way
It is not needed to do any
thing by yourself
Automatic check and
control from our system
How it works
Step 1
Provide login credentials.