Safe
Fifa 22 coins
Buy cheap
FIFA 22 Coins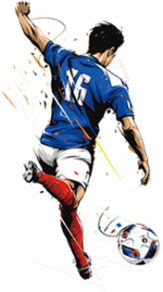 Super Fast Delivery
More than 85% of orders are processed in less than 20 minutes.
100% Satisfied Gamers
Since Fifa 2015 thousand of customers trust our innovative shop & services.
Instant Order without Login
Simple & anonymous orders as guests with secure online payments.


Buy FIFA 22 Coins PS5
FIFA has become a gaming sensation ever since it was released as a game. The video game is based on the actual game of soccer and is perfectly recreated and embodied in the gaming community under the legendary banner of FIFA. There have been many other soccer video games that have come and left the market but not one of them could hold a candle to FIFA. The reason FIFA is such considered as a "Hall of Fame" game is because of its massive following and its continued deliverance to gamers worldwide. Even the actual sport is considered as the most played sport in the world so its no wonder that a game that can perfectly replicate the sport in the form of a video game is an absolute gem.
Despite the game not having any significant changes in its past 20 installments and kind of the same story, the developers have figured out amazing and innovative ways to keep new players coming and the old ones glued to their gaming chairs. One of these game-changing developments was the addition of Ultimate Team mode and FIFA Coins. The Ultimate Team mode is exactly what it sounds like, a chance for you to build your very own Ultimate team! Just imagine having all the best players from every team come together and form the dream team.
The very thought of it sends gamers into a frenzy as they try and create an Ultimate Team that is leagues beyond anyone else's so that they can be revered amongst their friends as the local FIFA God. However, the path is never easy. The main currency you need to build your Ultimate Team is FIFA Coins. They are used to buy players and player packs and give you the chance to buy the highest-rated players and get one step closer to your dream team.
How to Get FIFA Coins?
Well, naturally the main method of achieving them is by playing the game. You play against other players online, win matches and start collecting coins for each win you receive. Sounds easy enough, right? Well, sometimes it can be a huge hassle. This is because the FIFA world is huge and full of players that have spent years honing their skills and winning matches consecutively is not easy to do. The easier method then is to Buy FIFA Coins! Yes, the good old "pay to win" strategy which gamers have employed ever since developers started adding bonus content you had to pay for.
Buying FIFA Coins has never been cheaper than on popular gaming websites such as Mr Geek. When you buy FIFA Coins, not only do you not have to worry about not having enough coins anymore, you can also focus on just building your Ultimate Team and honing your skills while your coins' issue has been solved!
One word of caution, whenever purchasing these coins online make sure you always get them from validated and certified sources such as Mr Geek, so that you do not run into issues such as scamming or cyber threats. We are a gaming website for all things FIFA and a leading European online store that wants to help you achieve your FIFA dreams.
Buy Cheap FIFA Coins from our website today, we promise you won't regret it.