Safe
Fifa 21 coins
Buy cheap
FIFA 21 Coins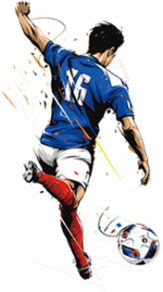 Super Fast Delivery
More than 86% of orders are processed in less than 20 minutes.
100% Satisfied Gamers
Since Fifa 2012 thousand of customers trust our innovative shop & services.
Instant Order without Login
Simple & anonymous orders as guests with secure online payments.


PS5 FIFA Coins with Comfort Trade
One of the ways to buy PS5 FIFA Coins is through Comfort Trade transfer method. Since the other methods require the user to perform complicated actions such as placing players on transfer market and selling them to receive coins, Comfort Trade is here to make it really comfy and easy for you.
Here you can buy your desired FUT Coins for PS5 and via Comfort Trade, using the instruction we will give you.
How to buy PS5 FIFA Coins via Comfort Trade
The first part of buying PS5 FUT Coins is the same. You will pick the right amount of PS5 FIFA Coins and then choose Comfort Trade for transfer method. You will get redirected to the check out. You will be asked to create a new account or just sign in as guest (which makes it easy, because you won't have to use your name or email address, etc.) and finally make the payment.
Once you've completed the payment and it's verified, you'll be directed to your "my account" page. There, you'll be instructed how to perform Comfort Trade to receive your coins. All you will have to do is to find your backup codes (if you haven't found already). And then provide your account's login information.
After you send your credentials, the window will show the steps like a progress-bar and you'll be able to monitor the current status of your order. You should not log in to your account via your PS5 because EA might ban your account. When the progress bar reaches the last step, you will be able to log in and enjoy your new PS5 FIFA Coins that you received via comfort trade. The name comes from the fact that you don't lift a finger for transferring the coins to your PS5 FIFA. All of the process is being taken care of by MrGeek experts.