Safe
Fifa 21 coins
Buy cheap
FIFA 21 Coins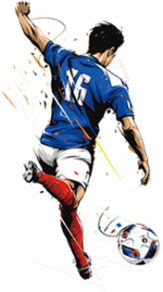 Super Fast Delivery
More than 86% of orders are processed in less than 20 minutes.
100% Satisfied Gamers
Since Fifa 2012 thousand of customers trust our innovative shop & services.
Instant Order without Login
Simple & anonymous orders as guests with secure online payments.


FIFA Coins for PS5 With Player Auction
When you're playing FIFA on your PS5, there come times that you're in dire need for some FIFA Coins to buy that rare player. But it would take weeks after weeks of playing the squad building challenges to earn that much FUT Coins and when you're done, you might not find that particular player in the market anymore. That's why it's sometimes required to buy the coins instead of earning ones and in this page we will explain one of the most popular ways of buying PS5 FIFA Coins: Player Auction.
How to buy PS5 FIFA Coins with Player Auction
If you have ever bought an item in FUT transfer market, you'd know that the items (like players) have a BIN price and a quick sell price. They also have a maximum price that you may not be aware of. If you sell or buy a player higher than that max price, EA may ban your account. To avoid that, it's recommended that you earn a moderate amount of PS5 FUT Coins for each player. This shapes the idea of Player Auction. PS5 FIFA Coins can be transferred to your account by selling some cheap players at a higher price, but not higher than the maximum price for each player. This way, you will receive something like 100k or even 1 million PS5 FIFA Coins and you wouldn't even be violating any of EA's rules.
So, Player Auction is a great way to buy FIFA Coins for your account. MrGeek luckily does the job for you, and above that, the whole coin transferring process is done automatically, without human interaction. That will reduce many risk or error and of course time. The PS5 Coins will be transferred to your FIFA account almost instantly. And if there are questions, MrGeek's live support is there 24/7 to answer those questions.