Comprar baratas
Monedas FIFA 21
Comprar baratas
Monedas FIFA 21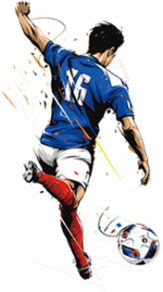 Super Fast Delivery
More than 85% of orders are processed in less than 20 minutes.
100% Satisfied Gamers
Since Fifa 2112 thousand of customers trust our innovative shop & services.
Instant Order without Login
Simple & anonymous order as guest with secure online payments.


Monedas FIFA baratas
Muchos sitios web en la red están vendiendo monedas baratas FIFA 21 y te preguntas en quién confiar y dónde comprar las monedas de FIFA más baratas. Su inquietud es válida ya que hay muchas quejas y críticas negativas aquí y allá de monedas robadas o grandes demoras o ninguna respuesta de los sitios web a los que las personas han dado su dinero. Dicho esto, no es razonable confiar ciegamente en ningún sitio web que venda monedas para la FIFA.
Antes de realizar cualquier pago, mejor verifique si:
El sitio usa el protocolo SSL; porque en las transacciones en línea, es crucial.
El sitio tiene críticas buenas y positivas en sitios de excelentes críticas, como TrustPilot y Trusami.
Los precios son "razonablemente bajos", ¡pero no muy bajos! Porque, ya sabes, ¡una moneda FIFA tiene un precio!
Hay un soporte en vivo o un formulario de contacto de relevancia rápida.
No hay mediadores entre el sistema y usted. Porque, cualquier mediador agrega algún riesgo, retraso y valor al precio final de las monedas.
En otras palabras, esta lista de verificación es su primer paso para identificar plataformas o sitios web que ofrecen monedas Fifa 21 baratas y son lo suficientemente seguras para trabajar.
EA Sports en los últimos años, ha impuesto medios específicos para detectar actividades inusuales y suspender cuentas que se comportan como bots. Con eso en mente, está claro que EA se preocupa por los jugadores reales y quiere mantener su juego claro como el cristal y útil para los jugadores reales.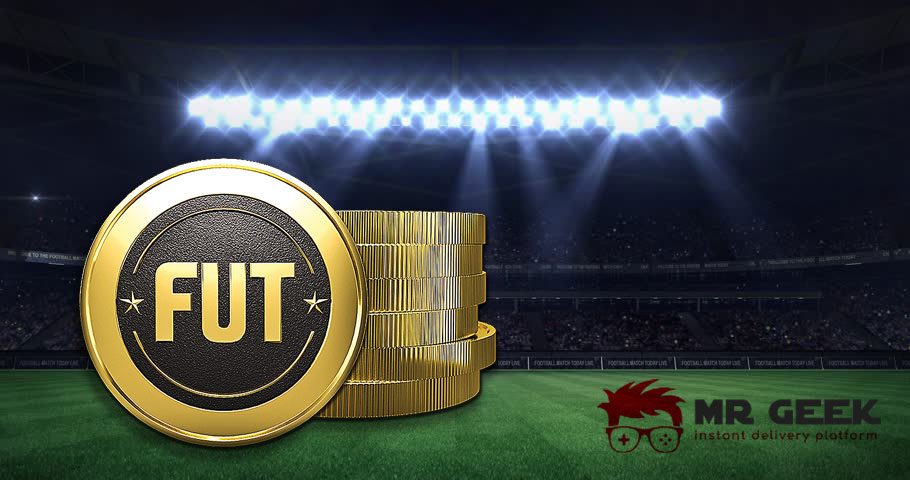 Ahora, cuando ganar monedas se convierte en una molestia, también es natural que los jugadores estén interesados ​​en comprar monedas baratas. Pero, las reglas todavía se ponen, y al cumplirlas, hay "formas" en las que uno podría obtener algunas monedas baratas en FIFA, ya sea PS4 o Xbox One o incluso PC, para comprar los jugadores deseados para impulsar el equipo.
¿Qué "formas"? Bueno, el Sr. Geek tiene un método revolucionario, que ningún otro sitio web tiene, para transferir monedas FIFA 21 a su cuenta. Y nos complace anunciar que ha estado funcionando perfectamente más de cinco años. Este método se llama "subasta de jugadores" o "subasta de comercio".
¿QUÉ ES LA SUBASTA DE JUGADORES Y CÓMO ES BARATO?
En el método de subasta de jugadores, los usuarios no necesitan compartir la información de inicio de sesión de sus cuentas al sistema.
Hay "paquetes" de jugadores de fútbol que se ofrecerán al usuario. Digamos que el usuario está interesado en 100K FUT Coins . Si el usuario va a poner a cierto jugador en el mercado de transferencias, el jugador también tiene un cierto precio inicial y un precio máximo que no marca la transferencia como inusual para el monitoreo de EA.
Ahora, la experiencia del Sr. Geek entra en juego. Te damos el precio exacto de cada jugador de fútbol, ​​así que ponlo en el mercado de transferencias para venderlo. Una vez que coloque a los jugadores en el mercado, el sistema los comprará automáticamente (después de una breve pausa de espera, para asegurarse de que EA lo considere un comportamiento natural), y así, las monedas estarán en su cuenta.
¿CÓMO PUEDE MR GEEK OFRECER LAS MONEDAS MÁS BARATAS DE FIFA 21?
Geek tiene 12 años de experiencia en juegos en línea. "Conocemos" todos los matices y detalles sobre la transferencia de Monedas FIFA. Con el sistema de entrega automatizado e instantáneo del Sr. Geek, usted simplemente supera muchas trampas y problemas de seguridad que vienen con el proceso.
Dado que recibe sus monedas a través del mercado de transferencias, EA no le cobrará impuestos. Esto es algo a lo que la mayoría de la gente no le presta atención. Cuando vendes algo en el mercado comercial, tendrás que pagar EA el 5% del precio de la operación. Es la regla
Sin embargo, cuando compra monedas FIFA 21 de Mr Geek, el 5% está incluido en su pago, por lo que transferiremos tanto como sea necesario para que obtenga la cantidad exacta que elija de la lista de precios. Esa es otra señal que convierte a Geek en uno de los vendedores de FIFA Coins más baratos del mercado.
¡VENTAS ESTACIONALES DE MONEDAS FIFA!
Además, el Sr. Geek ofrece precios de venta estacionales siempre que sea posible. A veces las monedas tienen un 5% o 10% de descuento. Por lo tanto, siempre existe la posibilidad de comprar monedas Fut más baratas que en cualquier otro lugar del mercado.