Every year, with the start of a new version of FIFA, various events and promos are released at specific times. this year, FIFA 23 started with the Ones To Watch event and then the Out Of Position event was published in October, which we want to discuss in this blog. As soon as we get new or related information about this event, we will definitely share it on this blog. To know about other events and promos, refer to FUT Events Calendar in FIFA 23.
What is Out Of Position promo?
In FIFA 23, there is a new event named Out of Position that has never been seen before - at least not under this name. in this new promo Players will move into new positions to reap the rewards of the new promo, and their preferred cards will be left behind; that is, the featured cards will be given new positions in order to make them more valuable. when we look more into the details of this event, we see that the nature of this event is similar Shapeshifters from FIFA 22 or the Freeze event in FIFA 21. There are no dynamic cards available to players who are out of position, so they cannot be upgraded later. Furthermore, the Ultimate Team rules will not be violated this time. In this promotion, there are some Weak Foot or Skill Move Upgrades, but they aren't the main attraction.
The 15 nominated players can only be obtained through packs and of course, the new players will unlock via Squad Building Challenges and Objectives throughout the Out of Position campaign. Purchasing these players directly from the Transfer Market using FUT 23 coins will cost you a fortune; rather, you should stick around and get them via the available options that the game suggests. with this mechanism, squad-building possibilities will be expanded. Friday, 28 October, marked the release of Out of Position's promo.

Ok now you almost know about concept of Out Of Position, if you need to a have extra coins in your FUT account and like to have a perfect fut club you can choose MrGeek as the one of the first and best fifa coins seller in the world and buy fifa 23 coins with fair price by using 15% discount code and also 5% cashback.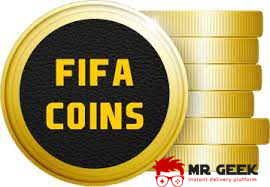 The out of position event players
As you can see player list is below:

• Mohamed Salah (OVR 92) - ST, CF, LW
• Joao Cancelo (OVR 90) - CM, CDM, RWB
• Theo Hernandez (OVR 88) - LW, LM, ST, RW
• Reece James (OVR 88) - RW, RM, ST
• Fred (OVR 87) - LM, LW, CF
• Ivan Perisic (OVR 86) - CAM, RM, RW, RB
• Seko Fofana (OVR 86) - CB, CDM, LB
• Denzel Dumfries (OVR 85) - CB, CDM
• Suso (OVR 84) - CM, CAM, LW
• Noussair Mazraoui (OVR 84) - RM, RW
• Isaak Toure (OVR 83) - ST, CF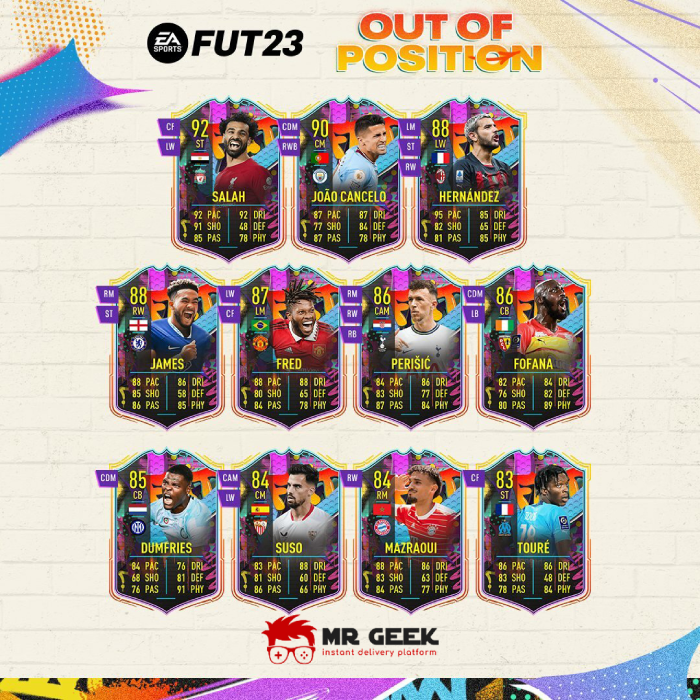 As you can see, there are a lot of really desirable players in this promotion who are sure to command a high price on the market. The important thing is that due to the variety of alternative positions, it will be much easier to fit any of the above players in your team if you want.
for more about FIFA news you can read read other blogs in MrGeek website.
Tags