Week after week, new content is released in FIFA 23. The best we can do to fill our squads with high-rated gold cards is from the beginning, but as our squads get more specialized, we'll need special cards. This season of Ultimate Team will be full of thrilling moments thanks to plenty of upcoming FIFA 23 promos. A FIFA 23 promo calendar has been put together to help players keep track of all the promos and special cards available in FIFA 23 Ultimate Team. More information about FIFA 23 promos and release date (Calendar of OTW, RTTK, TOTW, POTM, TOTY, and TOTS) can be found in the rest of this text.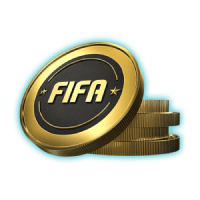 Events Calendar
FUT events are a series of events that appear at the same time each year. this year this event been start with Ones to Watch so we will start to talk about this event first.
Ones to Watch (OTW)
FIFA Ultimate Team has special cards called Ones to Watch. Their dynamic nature allows them to always improve through upgrades throughout the year. In the summer transfer window, OTWs celebrate players who were transferred. The event officially launched on September 30, 2022.
Road to the Knockouts (RTTK)
A Road to the Knockout card is a special card of a superstar who represents the team in the respective tournament. It officially released on October 7, 2022.
Rulebreaker
As the name suggests, Rulebreakers are here to break rules. rulebreakers cards are special cards in Ultimate Team that are released as the team falls in the form of new objectives and SBCs during promotions. This event launched on October 14, 2022.
Out of Position(OOP)
This event is a new one in FIFA 23, which we have never seen before, at least with this name. it has been released on October 28, 2022. The concept of OOP cards can be explained as follows: Featured players get a completely new position in FUT, leaving their usual preferred position.
World Cup Promo
Before explain World Cup Promo, we must to say it has been released on November 9, 2022 and World Cup in Qatar starts on November, 20. You can play offline and online and also can choose a nation and play all the tourney to get improved. By using player from other nation, you will receive special cards with one upgrade.
Black Friday
Will begin on November 25-27, 2022 and will end on Tuesday, 29 November 2022. Today, there are few people who do not know Black Friday, This American tradition is such a famous event that it has even made its way into FIFA video games. there are traditionally crazy sales and special offers everywhere one Black Friday.
Headliners
There is a prediction that the FIFA 23 Headliner event will be available in FUT 23 by the end of December 2022. FUT headlines are cards that dynamically update, given to players who have had a great season so far. if you want to buy FUT coins to get these cards you must find the safest website.
Team of the Year (TOTY)
Historically, the FUT Team of the Year promo has been one of the most important events in the game. in FIFA 12, the Team of the Year was featured in FIFA Ultimate Team for the first time. The TOTY award highlights the best eleven players from the previous civil year based on their real performances. As well as other exciting offers, the eleven special cards feature significant upgrades and will be available exclusively in packs for two weeks. The event will be released at the end of January, 2023.
Future Stars
FUT Future Stars event gives players aged 23 and under who are not yet established stars but have potential for future ratings a special Future Stars player item as part of a promotional campaign. Players with Future Star cards will receive special cards with increased ratings. From February 2023, FUT 23 will feature Future Stars events and players.
Road to the Finals (RTTF)
It will celebrate with dynamic items, objectives and SBCs the knockout stage of UEFA Champions League, UEFA Europa League and UEFA Conference League and will released on mid of February, 2023.
Silver Stars
To get them you have to complete specific objectives every Wednesday. These Silver Star rewards are an easy way to get cards that players can use to complete other objectives that require you to score or SBCs that require an Inform card. end of February, 2023 is the estimated time for releasing the event.
Team of the Season (TOTS)
This is the event when the best FUT cards are available. Each week, TOTS releases a different squad from the nominated leagues in order to celebrate the best players from around the world. It will start end of April, 2023.
FUT Birthday
FIFA players will be able to build their squads faster and more efficiently by using these two weeks of content in honor of FUT's birthday, as EA Sports releases new player cards, themed SBCs, objectives, etc. Probably, this event will start on beginning of March 2023.
FUT Fantasy
Like other event player will get cards for this event and the card will be give base on their real-life performances, and will be upgraded later. We supposed to have this event on mid of March, 2023.
Showdown Serie
The Showdown cards are unique items that come with improved stats and ratings, and can only be obtained via squad building challenges. An upcoming football match is highlighted by this type of SBC. beginning of April, 2023, we can be expected to have this event.
FUT Captains
In FUT Captains, there will be big stat boosts for some of the greatest club and national team captains and vice-captains in the world of football and will starts on mid of April, 2023.
Shapeshifters
In the promo, the players are shifted from their standard positions to something entirely different. As a result of the shifting, a new and additional squad of stars will be available. You can use this event on mid of July, 2023.
FUTTIES
Weekly you will help to decide which player get pink-colored player card by voting your favorite players among Nominees in specific categories. this event will begin on mid of July, 2023.
Pre-Season
The Pre-Season event should have to start on mid of August, 2023.
This content is intended to help you improve your performance in the game. For more information about FIFA 23, refer to our previous blogs. Make sure to check out the buy coins section where we offer fifa 23 coins with a 15% discount and 5% cash back.
Tags