With plenty of promotional content dropping every day, the 2022 Qatar World Cup is at the center of attention within FIFA 23 Ultimate Team right now. Base of different source the next promotion will be Winter Wildcards, Headliners and Team of The Year (TOTY). We want to talk about winter wildcard event in this blog, if you think you want to know about other fifa event click on FUT Events Calendar in FIFA 23.

What is FIFA 23 Winter Wildcard promo?

For the first time in FIFA 22, the Winter Wildcard promo was released and this promotional is coming soon. In FIFA 23, Winter Wildcard cards replace the regular cards of selected players at specific times as a Special item category. You can earn these cards by completing packs, objectives, or daily SBCs. They boost ratings and stats.
There's always something new and exciting to see in this Wintertime promotion! Fans' favorite players will be selected and given one-time upgrades as part of the Winter Wildcard promo. Furthermore, EA will change the position of selected cards, add new attributes, and upgrade skill moves and weak feet.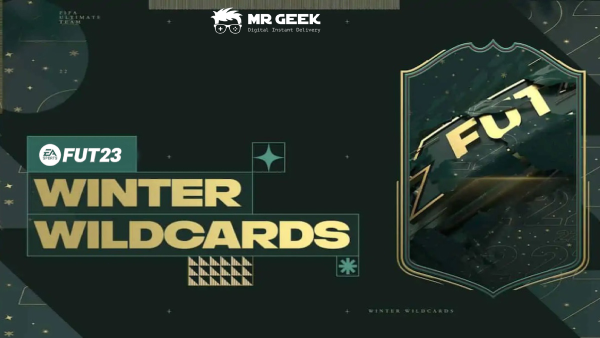 Release date of Winter wildcard event
We predict the Winter Wildcards to be released on Friday, December 23 and to remain in the packs until December 30.

How obtain winter wildcard in FIFA 23?
Wildcard items can be acquired on the transfer market or in packs like all other cards. The store sells packs for fut 23 coins or FIFA Points, so if you want to try your luck, you can buy them with coins. They can be found in any pack with players' cards, including free packs. Completing daily SBCs and specific objectives may reward you with a Winter Wildcard item.
As all of us we know having FIFA 23 coins is so crucial in all times so if you need them for upgrading your fifa ultimate team navigate to MrGeek buy coins section and buy fifa 23 coins now!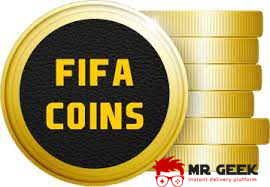 Winter Wildcard items: how are they rated?
As with most of the special cards, FIFA 23 Winter Wildcard items include upgraded ratings and boosts.

Winter Wildcard items
We guess as FIFA 22; the Winter Wildcards will bring the same thing as fifa 22 in FIFA 23. Teams 1 and 2 of the Winter Wildcards Promo Squad. There are only a limited number of SBCs available to Winter Wildcard Players each day.
As the info we have so far on the following dates, Winter Wildcard items will be released during the event: Team1 will be available on pack between 16/12 to 23/12.
This is what we know about this exiting FUT 23 event. as soon as new information about this event is published, it will be shared on this blog.