Base on EA release we know that world cup is coming to FIFA 23 on 9th of November 2022. EA Sports also has confirmed that World Cup modes will be available as a free add-on if you've purchased the game.
History of world cup
In the past EA Sports released World Cup modes on FIFA 14 and FIFA 18. Both FIFA 14 and FIFA 18 had add-ons, although the former was more of an ultimate team mode, as a separate FIFA game was also released for the Brazil tournament. Before FIFA 14, and the case for 2002, 2006 and 2010 entire games were released based on World Cups. This year's World Cup is different from previous years, in other words mode affects the ultimate team, but in a different way than previous FIFAs. there will be no INSIDE FUT World Cup mode, leaked information from reliable FIFA FUT source sheriff said on Twitter there will be no World Cup mode INSIDE FUT. There will be special cards and themed content, like a promo, but no mode. We will receive TIME LIMITED cards from the players in World Cup and we will use them to do Objectives and SBCs based on WC.
Before reading rest of blog if you need to have a strong FIFA ULTIMATE TEAM and make your fifa club you can check MrGeek buy coin part and buy fifa 23 coins cheaper and safer than other website.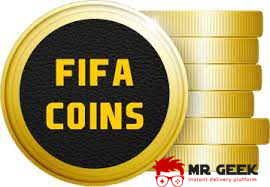 FIFA 23 world cup
FIFA 23 won't feature a standalone Ultimate Team World Cup mode. Instead, fans will be able to play through the tournament as licensed teams in a separate mode, while FUT will receive World Cup-themed content such as new cards and promos.
In FIFA 23, fans can play as any of the 32 qualifying nations in a real-World Cup 2022™ game from the opening game to the final game. players can also customize their tournament experience by changing groups and substituting for teams that didn't make it to the finals.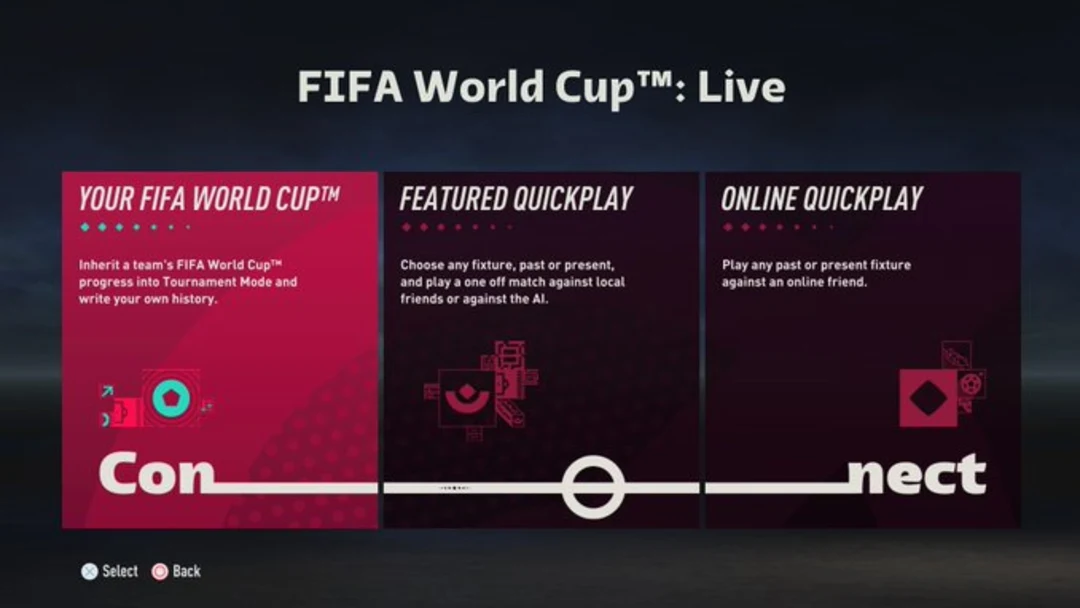 Men's team of FIFA 23 world cup
A team from every men's qualifying tournament is likely to be included. Following is a list of them:
Group A: Qatar, Ecuador, Senegal, Netherlands
Group B: England, Iran, USA, Wales
Group C: Argentina, Saudi Arabia, Mexico, Poland
Group D: France, Australia, Denmark, Tunisia
Group E: Spain, Costa Rica, Germany, Japan
Group F: Belgium, Canada, Morocco, Croatia
Group G: Brazil, Serbia, Switzerland, Cameroon
Group H: Portugal, Ghana, Uruguay, South Korea
Women's team of FIFA 23 World cup
In addition to men's teams, women's teams from the 2023 World Cup will be included. There are the following qualified teams.
Australia, New Zealand, China, South Korea, Japan, Philippines, Vietnam, South Africa, Morocco, Zambia, Nigeria, United States, Canada, Jamaica, Costa Rica, Brazil, Colombia, Argentina, Sweden, Spain, Netherlands, England, Denmark, Norway, Italy, Germany, France.
The following modes will be part of FIFA 23 during the World Cup:
FIFA World Cup 2022: The complete Qatar 2022 game, playable from beginning to end.
Online Tournament Mode: Compete against other players in the knockout stages.
Your FIFA World Cup: Enjoy single-player action while keeping up with the latest standings, fixtures, results, and squads.
A number of features that are supposedly coming during the World Cup are released, some of them have been confirmed and others have been leaked and mentioned below:
• World Cup FUT Heroes (confirmed)
• World Cup FUT Icons (confirmed)
• World Cup Path to Glory (leak)
• World Cup Showdowns (leak)
• World Cup Swaps (leak)
• World Cup Team of the Tournament (leak)
• World Cup Stadiums (leak)
• World Cup Nations (leak)
FIFA 23 World Cup is available on which consoles?
FIFA 23 World Cup will be available on PlayStation 5, Xbox Series X|S, PC, PlayStation 4, and Xbox One. As of October 12, EA accidentally allowed access to FIFA 23's World Cup mode on PlayStation 5. You can access it through the PlayStation Quick Menus under the game.
Check out other blogs in the website to get extra info of FIFA 23 game.
Tags