There is only a day left to redeem the Road to the Final (RTTF) promo, which is the successor to the Future Stars item. According to FUT Sheriff social media leaks, these cards will follow the upgrade pattern. Before reading the rest of the text take a look on FUT Events Calendar in FIFA 23 to see what promo and event we may have.
As expected, the upcoming promo will cover all three tiers of the European club competition. Thus, the promo will feature unique cards from all three competitions. We can expect certain upgrade conditions with the special cards based on last year's pattern.

How do Road to the Finals Cards work?
There is a special item category known as Road to the Finals, commonly abbreviated as RTTF, which is given to a limited number of players, replacing their regular cards during specific times. Upgrades are available for these cards commemorating UEFA Champions League, UEFA Europa League, and UEFA Conference League knockout stages.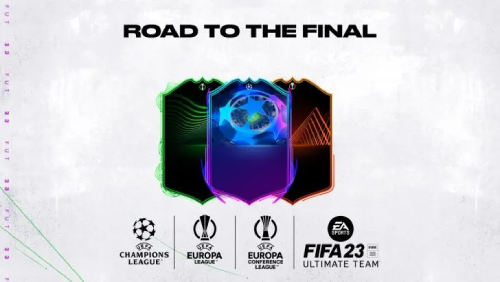 The following items are on RTTF:
As part of the event, a team of themed players and a mini-release will be released on the following dates:
Team 1
Available in Packs: 17/02 to 24/02
Mini-Release Team 1
Available in Packs: 19/02 to 24/02

Purchase FUT 23 coins 20% cheaper
Buy fifa 23 coins very affordable here on MrGeek online shop. Save 20% of your money. Use 15% Road to the Finals discount codes and 5% cashback on your purchase.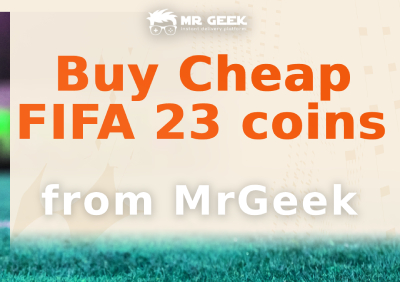 It is expected that the cards of this event will have special upgrade capabilities. According to the leaked news on the virtual pages, it is rumored that since there are three levels of tournaments, the upgrade system has slight differences.
You may be wondering if players need to play to develop these cards? But the answer is no, Road to the Finals players do not need to have played for their team to receive any upgrade that they are eligible for.

How can I get one of these cards?
You can get a Road to the Final item in the same way as any other card: in packs or on the transfer market. If you want to try your luck on packs, you can go to the store and buy them with fifa 23 coins or FIFA Points. They can be found in any pack with players' cards, including free packs. Finding one of these cards is higher if you open a pack containing more player cards. Completing SBCs and special objectives may also reward you with an RTTF item.
Pay attentions to this tip: If a player is no longer registered for the club, they represent at the start of the Road to the Finals campaign they will not be eligible for additional upgrades.

How long does it take for EA to update an RTTF item?
Road to the Finals items will be updated on Friday night after the tournament. As for the promotion, they will be played on Friday after the second leg.
I hope you liked this text and its content was able to answer your questions.
Tags