We are getting closer and closer to the FIFA 23 Team of the Year (TOTY) promo. Our tips and tricks will help you prepare for this mega event, since everything has changed since TOTY was released. Following the below tips will prevent you from losing all your coins.
FIFA 23: How to Prepare for TOTY in the Best Way
If you look at the past you can see the same pattern, The FUT market changes completely every time Team of the Year appears in FIFA games. The Ultimate Team game has been turned upside down.
Collect Untrade Packs
As a first tip, we recommend sitting on really good packs for days and weeks at a time, because you must be disciplined to do this. It's only a matter of showing stamina and collecting untraded packs that you can capture players such as Neymar and the rest from the Winter Wildcard Team 2.
As long as they are not 50k or 100k packs, you can open tradeable packs, such as Marquee matchups. The collected packs could give you a TOTY in FIFA 23, however, due to its strong untrade meta.

Complete Objectives
The purpose of this tip is to help you collect packs. Recently, EA has provided some good content, and you can earn lots of packs through objectives. That's also something you should do; the requirements aren't too difficult.
Playing is all you need, and winning isn't always necessary. It is required that you do not open any objective packs you have earned from challenges or the season pass until the TOTY is announced.

How collect more coins for TOTY event easily?
You can refer to MrGeek website and buy fifa 23 coins to get your desire player when TOTY event started. keep eye on MrGeek website and buy fut 23 coins cheaper than other stores. Don't forget to use 5% cashback on your purchase to get coin even cheaper.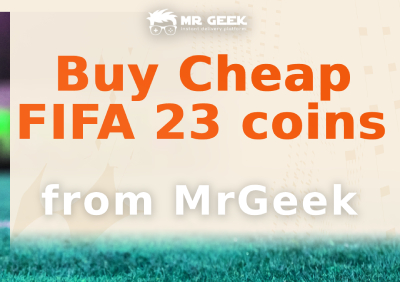 Complete SBC's
SBCs are currently released every day, some of which deliver high-quality packs as well. Among other things, the Daily Login SBC only costs 200 coins and guarantees an 83x10 pack in exchange for completing it on a daily basis. Additionally, you should of course take all token SBCs, as these also offer good rewards. However, we advise you not to complete all of the SBCs.
Decrease in market price with TOTY promo
With the TOTY, price of player cards will crash. Especially the special cards of previous promotions will lose their value. Also, great player will drop because all player sells their cards to get FIFA coins. All gamers need to have TOTY pack at the best price. Its better you too sell your players and get enough coins.

Sell Your Team Before TOTY Release
As we said before market will crash along with TOTY promo and its better to sell whole team you have and make coins to get those players cheaper. it doesn't get any better than that, make a powerful team with lowest price so, even if you're still playing on the same team, you'll make a profit.
Investing is a good idea but case Investments is risky we don't mention here. it's a good way but it's a little risky.
As the last sentences in this text, I want to say that if you want to make a lot of profit and have a lot of fun with this event, you should use all your efforts to save coins so that you can buy them when the players are at the lowest possible price. In this blog, we tried to teach you every tip and method we know to save coins.
I hope these tips have helped you build a great team and get a lot out of this promo. To know about other events and related tips, refer to the blog section of the MrGeek's website or the FUT Events Calendar in FIFA 23.