Every FIFA player knows that the formation is critical to the success and with recent addition to the ultimate team, there is anticipation among the players with the endgame squads. And if you're one of those gamers that don't want to buy FIFA Coins as they rely on their game skills, this becomes rather important.
In the new norm of the weekend leagues and division rivals outthinking the rivals and trying to match their abilities is now an imperative tactic. We have scoured the FIFA 20 formation guide and concrete online sources to find the best formations.
4-2-3-1 Wide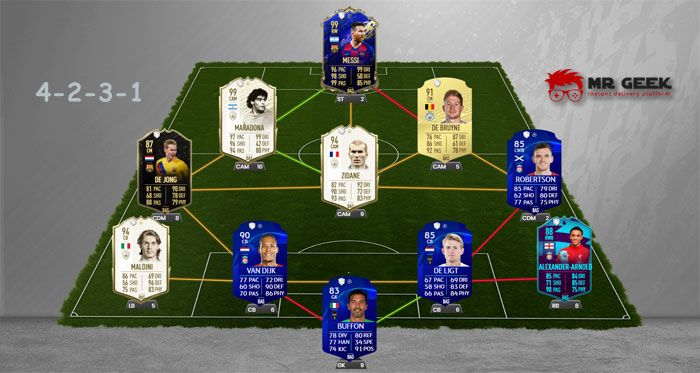 This is a classic formation and perfect for those who like to adapt. FIFA 20 has been filled with full-backs losing to one on one dribbles. Keeping this in view make use of the 4-2-3-1 wide players to get an edge over the 4-2-3-1 Narrow.
It works so well for most people because it has the ability to convert into other tactics that can help turn the tide. Although you have to avoid slow wingers, because two of them have to be focal point of the attack when you are the striker.
5-2-1-2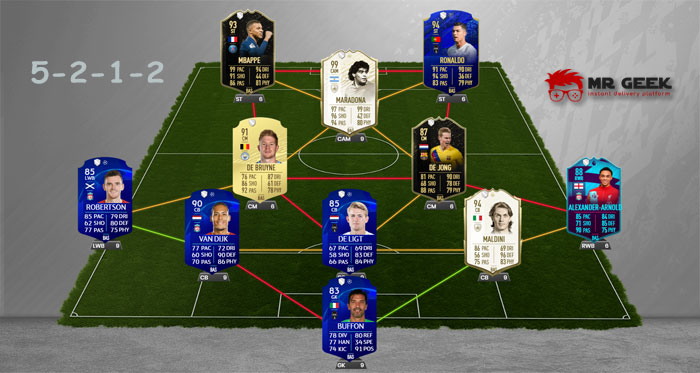 This formation is not the game-spoiler it was before. Now due to wing-backs living up to their potential it is one of the best formations for FIFA 20. With this formation ensure that you have one physically big striker with a deft first touch and a targetman to play off. The latter allows another striker to run into the box from the deep. Avoid the 'low' set wing-backs with stamina below 75. It's a great formation for those who never want to lose the game, therefore usually guarantees your FIFA Coins as a reward.
4-4-2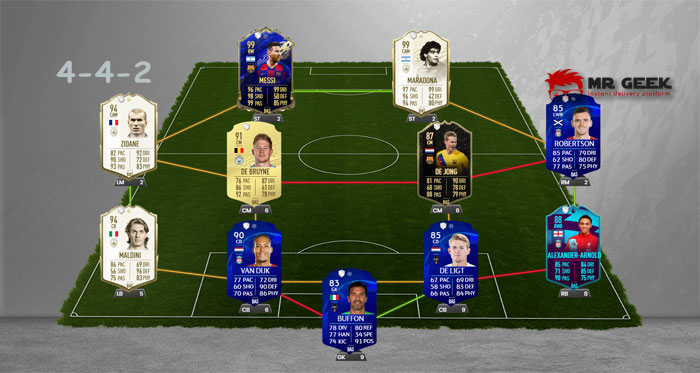 This is an old trustable and viable options with the four mid-fielders providing options through down the wings and well as the middle. Ensure that you have midfielders that work on both ends you can have the maximum advantage of this formation. You are also better off if you have true box-to-box CMs to cover the CBs that will also move forward as a central threat.
4-3-3 Defend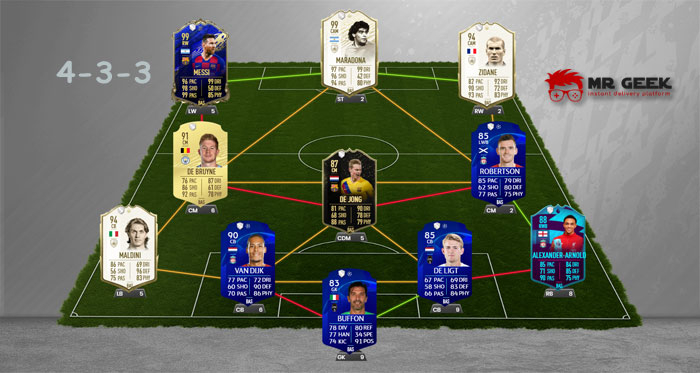 The 4-3-3 defend formation is ideal for striking the balance between defensive solidity and a pace on the break. For this formation you need a CM that is important in making this work. They act as the link in most attacks, and receive and ping the ball out wide from the CDM. It is also better to leave them in the centre as a reliable outlet due to the unpredictability of them popping up in different areas.
4-2-3-1 Narrow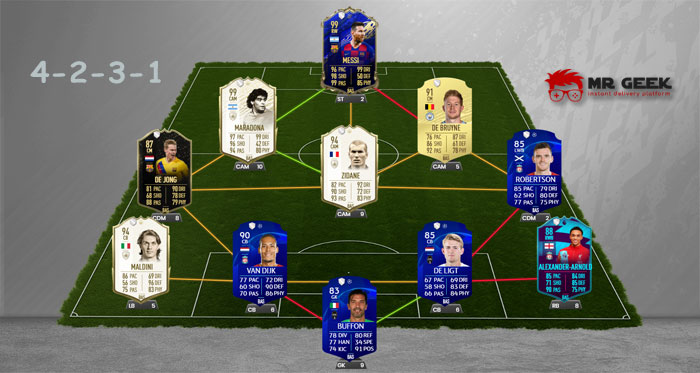 This formation is quickly becoming a favourite this year probably because of how difficult defending can be in the FIFA 20. Having two CDMs for protection can prove to be invaluable for defence. You have to tell the CDMs to cover centre and the full-backs to stay back when they attack. Also remember to pick a pair of mobile midfielders to cover the CDMs wings.
Conclusion
Picking a formation is never easy. Don't let the complexity put you off following the above guidelines can help you make the best formation for FIFA 20 to increase your chances and to give you a fighting edge in the game. Win a lot of games if you want to save up and make a lot of FIFA 20 Coins without spending real money.