Introduction
All the soccer / football lovers out there are very well aware of the FIFA series. FIFA 20 is created by EA Sports, Electronic Arts started in 1993, every year they release a new and better version for the soccer / football lovers. Even the graphics are getting better and better each year, giving gamers a realistic experience. The great fact is that EA holds the exclusive license that allows them to use the actual names of the soccer / football players. Not only the names of the players but stadiums, jerseys, face, and there is much more in FIFA 20.
FIFA 20 is released for PC, gaming consoles, smartphones.
What is the FIFA Ultimate Team?
FIFA 20 has an option, the Ultimate team mode, which allows the players to build their own team. The players can act as the manager, they can sign and sell the football stars in the game. Players can also create their own designs for jerseys. They can make changes according to their styles and improve the chemistry between football stars.
FIFA 20 also lets the players have a face-off with unlimited opponents, in an online community. Meaning, FIFA 20 does not only let them modify the football stars but lets them have a face of with real players out in the world.
What are FUT Coins?
FUT coins are like the currency in the game. In fact, the whole FIFA 20 revolves around FUT coins. PC Gamers can build their team by using FIFA coins. These coins allow gamers to buy the best players in the game. But real big stars like Ronaldo and Messi are really expensive to buy in the game.That can really make the gamer broke in the game. And that kills the gamer spirit.
PC FIFA Coins can be earned by either playing matches, competing for leagues or selling items and even trading players and items on the transfer market in the game. Buying FUT Points is also an option but they are quite expensive and players must buy them from the official FUT store or the console store or retailers approved by EA Sports. Buying FIFA FUT 21 coins form 3rd party must be avoided.
These coins are the 'It' thins in the game, you will need to be:
Smart
Great player
to get most of the coins during the game. Some players get hundreds of thousands of coins but by showing off their skills.
We have gathered some methods which can help you in getting PS4 or Xbox FUT 20 coins for free. These are approved and secure methods that can help you earn more coins without having to go through trouble.
Best Way to Earn FIFA Coins in FIFA 20
Here are the best ways you can earn FIFA 20 coins:
Play Matches: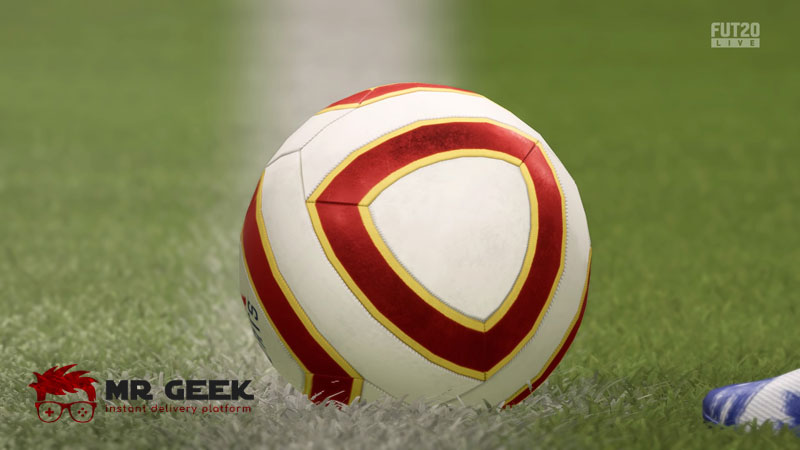 One of the easiest ways to get coins is to play matches. The more matches you play, the more coins you get. If you are a gamer or a pro gamer then stacking up all those coins would not be a problem. Play with your favorite football stars and get coins.
Trading: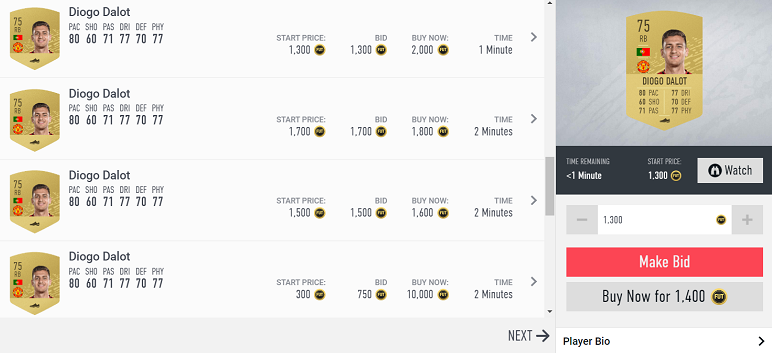 If you do not want to play matches, then there is another way for you to get coins. You can trade your players in the game market. Meaning if you have a good player, that a football star, who is really good at playing in real life (you would be able to know if you follow the matches), then you can sell one of your players. If you have a high in-demand player. Then you can demand as much as you like. For example, Ronaldo is very in demand, even noobs know about him. So, you can put Ronaldo up for selling and charge over a million coins. Huge fans or people with lots of coins will buy him instantly in the game. Cha-ching! You become an instant FUT millionaire.
Avoid Getting Banned while trading you must keep in mind that FIFA 20 has some strict rules. Try to avoid any scheming method because FIFA 20 has ways of getting back at you. They can straight out ban you from playing by that, your account, remove the coins or take back your rewards. So, whatever you do avoid unsafe trading of coins.
Complete objectives: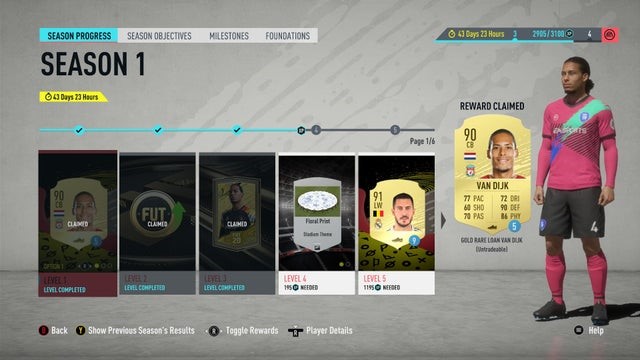 Although, this has been going on for over 5 years now, completing the daily objective and getting coins. But now you can earn more with seasons. That is you complete the objective given in each season and you can get hefty FIFA 21 coins at the end of the season. Even if some of the seasonal objectives offer XP, it is okay because that also helps you in leveling up fast, which will let you have more coins or you can use XP to unlock coin boosts that can help you get additional coins in FUT 20 / 21.
Bronze Pack: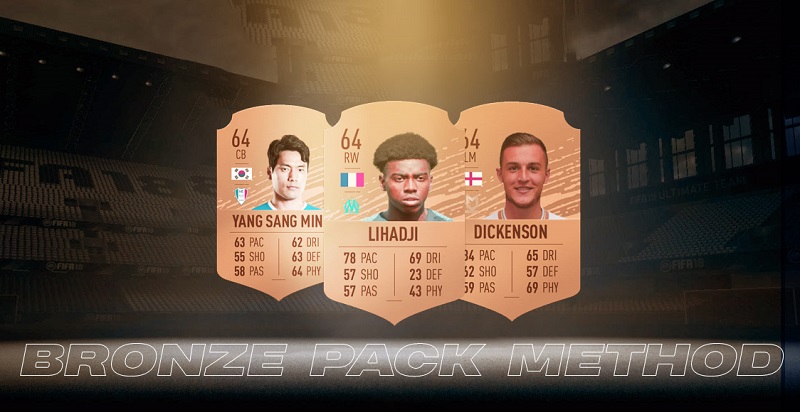 You made some investments in the game and but it did not pay off? Well! You can make a successful investment in packs. You can buy bronze packs, they are really effective and do not have much risk involved. There are two kinds of bronze package available in the game:
Bronze which costs around 400 FIFA coins.
Premium bronze which costs you around 750 Fut coins.
The thing is that when you buy these packs you get a number of items in that pack. That can be used later in selling items. And that can earn you a lot of coins. But remember this method will take time but you will get there. At least the risk of investment going to trash is less.
Squad Building Challenges: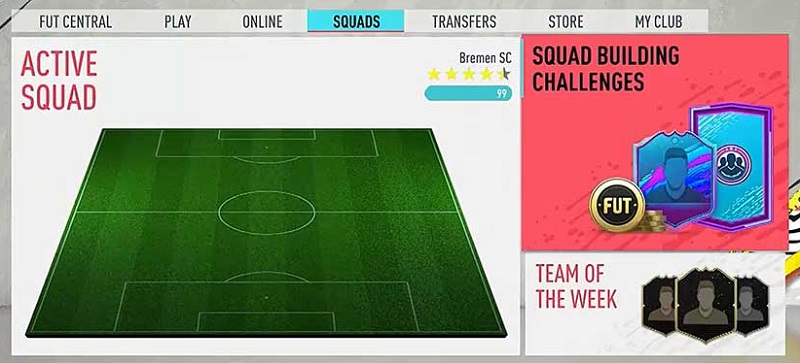 If you have just started playing FIFA 20 and you do not know how to earn FIFA coins then this method is just for you. You should keep an eye on SBC, it stands for Squad building challenges. It is a great way of earning coins. The deal is when you complete these challenges, you get packs. These packs can be your solution. Do not hastily sell each and every item, you can save it for later. Keep checking what is in demand and then sell whatever you can at a high price. Different tiers in SBC can be of huge benefit to you in longer terms.
FUT Champions?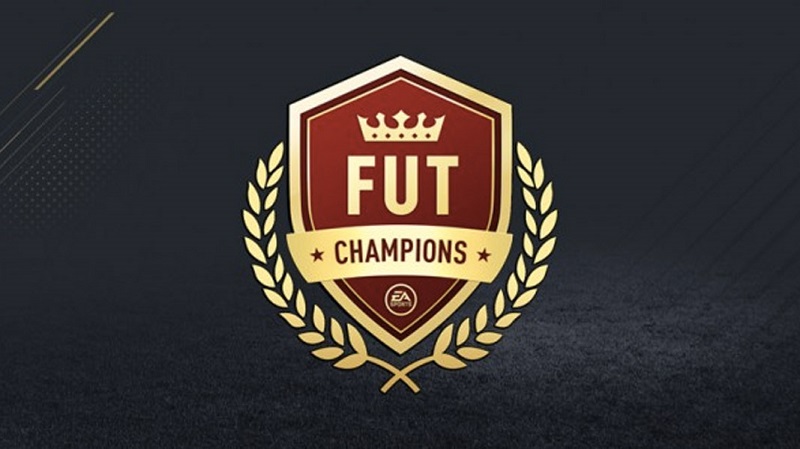 How to qualify for FUT champions? It is easy, if you can play god then your skills to use and play as many as Squad Battles or Division Rivals challenge you can. By playing these you will definitely qualify for FUT champions, which in turn will get you great rewards. You can also compete in FUT champions weekend league, you can play against online players. The better you are playing, the greater chances you have at winning these leagues. Winning these leagues will make you have more coins and other bonuses. For example:
Winning a Division Rivals will give you 400 coins per game.
Also, you have chances of winning free packs which you can use for your gain.
Market: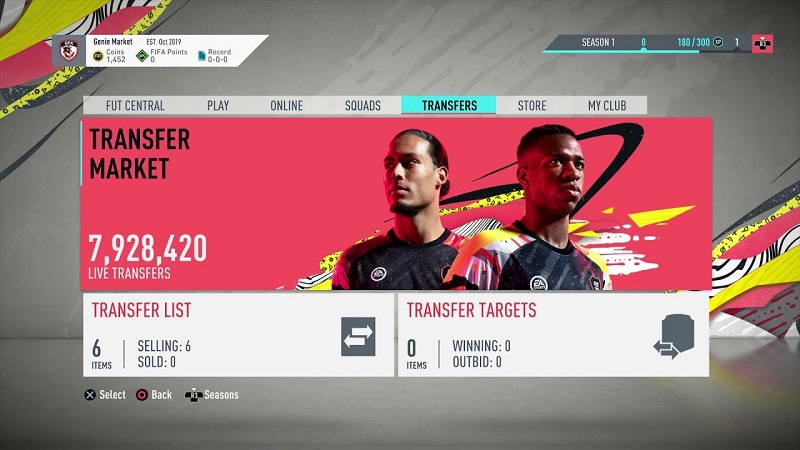 Always keep checking the market for deals even if you do not have to buy or sell any item or player. Why should you keep an eye on the market? It is because you will have the idea of what is going on in the transfer market. It is like keeping an eye on the stock shares. Bonus point, you can always keep an eye for items that are being sold for less price. Sometimes what happens is that a player sells the item at a low price, without knowing the real value of that item. You can snipe items at discard values but later sell them for a higher value. For that, you must have your homework done on the items available in the market.
Sell players high in demand on really high price,
realize that prices can rise and fall so keep a close check on the market.
Reward Boost: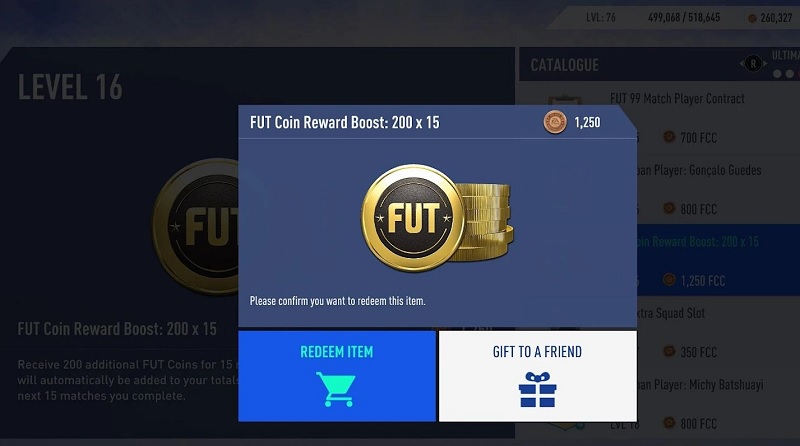 This is also one of the easiest ways to get FUT from your ultimate team matches; players should get coin boosts that are available in the catalog. Once, these little boosts are bought, they can provide additional coins from 200 to 1000 coins per match. Use these boosts to get as much as you can get in terms of coins.
Tokens: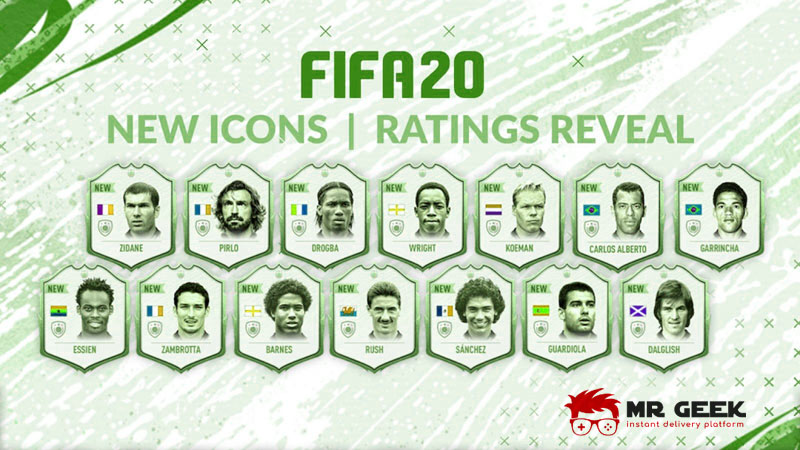 Last but not the least; you can also swap FUT 20's icons. You can complete player token objective and then you will be able to cash these football star icons into untradeable icons. But is for you to decide which superstar you want to keep and which superstar icon you want to swap with other players online.

BUY CHEAPEST FIFA COINS NOW!
Conclusion
You can start you PC, smartphone of any other gaming console (Play Station, Xbox, etc.), play the game, a realistic experience and collect of the FIFA 20 coins using these methods and enjoy the game. Participate in online contests and matches, play against different people. Earn FUT Coins for PC or your PS4 / Xbox. Build a strong team, make your dreams come true.
Tags