Tips To Succeed In Career Mode On FIFA 20
Career Mode is a offline section of FIFA 20 that is fun for those players who do not want play the all lights all signing flashy football mode that is Ultimate Team. There's very few things in this world that is more satisfying than taking a team in FIFA 20 from the bottom leagues in the world to the very top and becoming the champions of Europe, we at MrGeek are here to help you with this! Our FIFA 20 Career Mode tips cover everything from how to pick your starting team,how to scout out future stars like Mason Mount and Marcus Rashford and help you become the next Jurgen Klopp or Pep Guardiola.
TEAM SELECTION IN CAREER MODE GAME FIFA 20
With so many leagues and teams in FIFA 20, choosing the right team is a tough decision to make and you should really think about it, as it will also be one of your most crucial decisions in the Career Mode FIFA 20 if you pick the wrong team if will effect your whole game. We've explored a wide range of different teams in FIFA 20 to determine the best choices for you if you want to start out with one of Europe's elite teams (Based on highest transfer Budget) or a team from the lowest divisions of football to then work your way up(Based on lowest transfer budget)
Elite Teams To Start Out With (If you want to win everything straight away)
Real Madrid - £169,610,000
Barcelona - £169,074,000
Manchester United - £167,488,000
Manchester City - £167,020,000
Paris Saint-Germain - £165,960,000
Lower Teams To Start Out With (If you want a challenge)
AFC Wimbledon - £440,000
Ranheim Fotball - £440,000
AF Eskilstuna - £440,000
Crawley Town - £440,000
Lyngby BK - £440,000
Scouting For Future Talent
While it is tempting to and purchase the best players in the world when you have a massive transfer budget,why don't you try and find the stars of the future by scouting for new talent it is often a much cheaper and also the idea of finding a diamond in the dirt that you can make a worldwide superstar sounds a lot more fulfilling. This will allow you put your own stamp on your team with a squad full of new faces, instead of following the crowd and buying all the current superstars.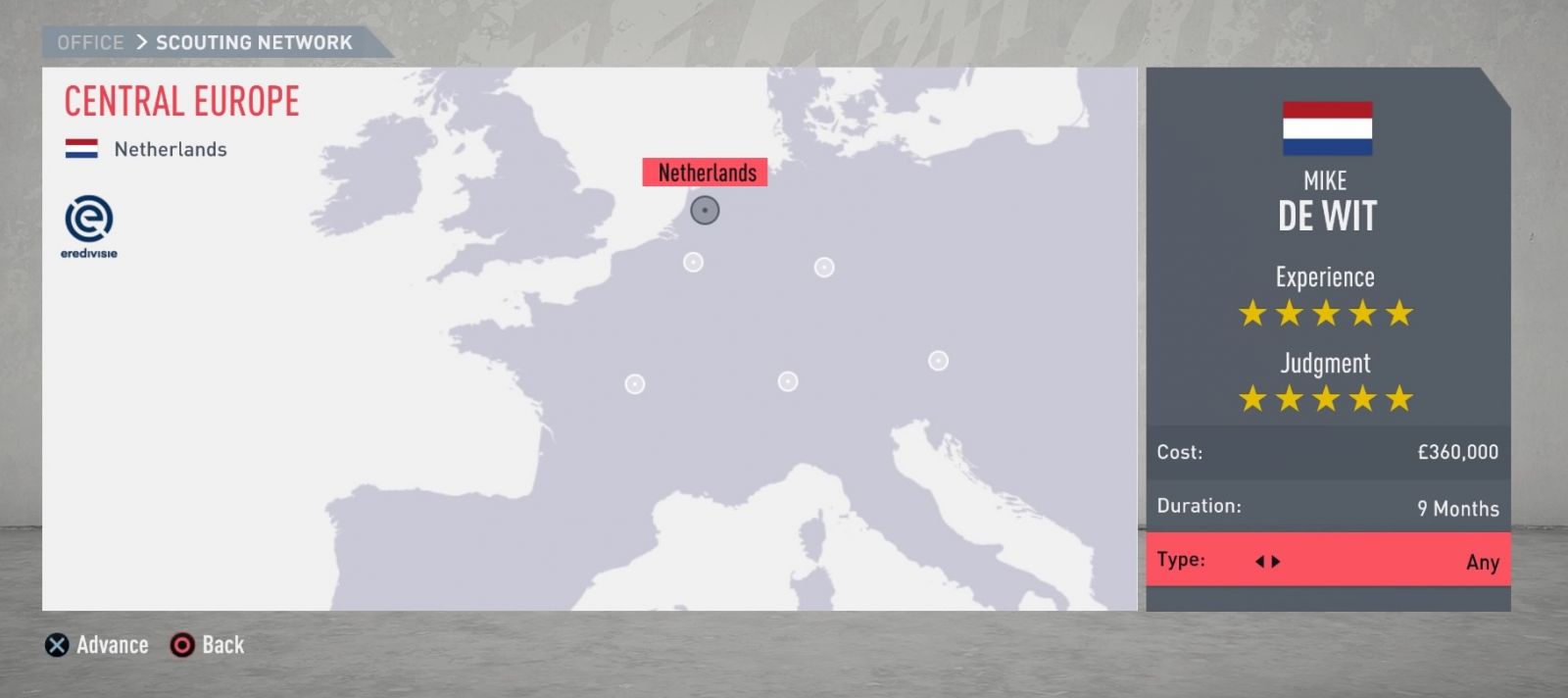 Youth Academy
When you start a new Career Mode save, the first thing you should be doing is signing youth staff. they will be key for a long and successful Career Mode, scouting our talent and helping to nurture and develop youth players. Giving you the upper hand in the game.
Although there are plenty of FIFA 20 Superstars you could sign if you have a large transfer budget, they will have high transfer values. That's where the Youth Academy comes in getting you the talent of tomorrow for free.
So lets be honest here, not every talent identified by your youth staff will be a Superstar. A lot of the players you are recommended won't progress to becoming over 85+ overall. But when you do find the one, you then spend the time nurturing that talent it is a great feeling. You're getting one of the future best players in the game for free compared to the amount you'd spend on, someone like Erling Haland or Jordan Sancho.
You will still be fighting with other clubs for the signature of youth players, but that is just like in real life and adds to the Career Mode experience. So take the chance on the player and make use of the Youth System.

BUY CHEAPEST FIFA COINS NOW!
Transfer System
FIFA 20's new and improved transfer system allows you to sit next to the player and discuss contract terms etc, but before that you would be meeting with the team the player you want to buy plays for to discus a fee.(Do not offer silly low amounts of money as they will take this offensively and will walk away from any deal and you can not try and negotiate again till the next transfer window).
Or you can delegate the job to your assistant this is the most straightforward thing you can do as it allows you to spend time doing other things whilst your assistant negatives a deal for you only thing you need to do is to set limit for your assistant so that it doesn't cost more for the player that the price you want to pay. Then give it a few days then you will be notified via email of the success or failure of the negotiations.
Other tops tips for you to succeed on FIFA 20 Career Mode
Look for players with extraordinary potential.
Master the new set piece systems.
Play your rising stars.
Have two line-ups to rotate between (One Attacking One Defensive)
Keep a close eye on your team's morale(This will effect the way them perform on the pitch).
Now you have the platform and the knowledge you need to succeed at becoming the best manager, the FIFA world has ever seen winning every trophy possible on your way to stardom, with a team full of superstars that you have scouted and developed.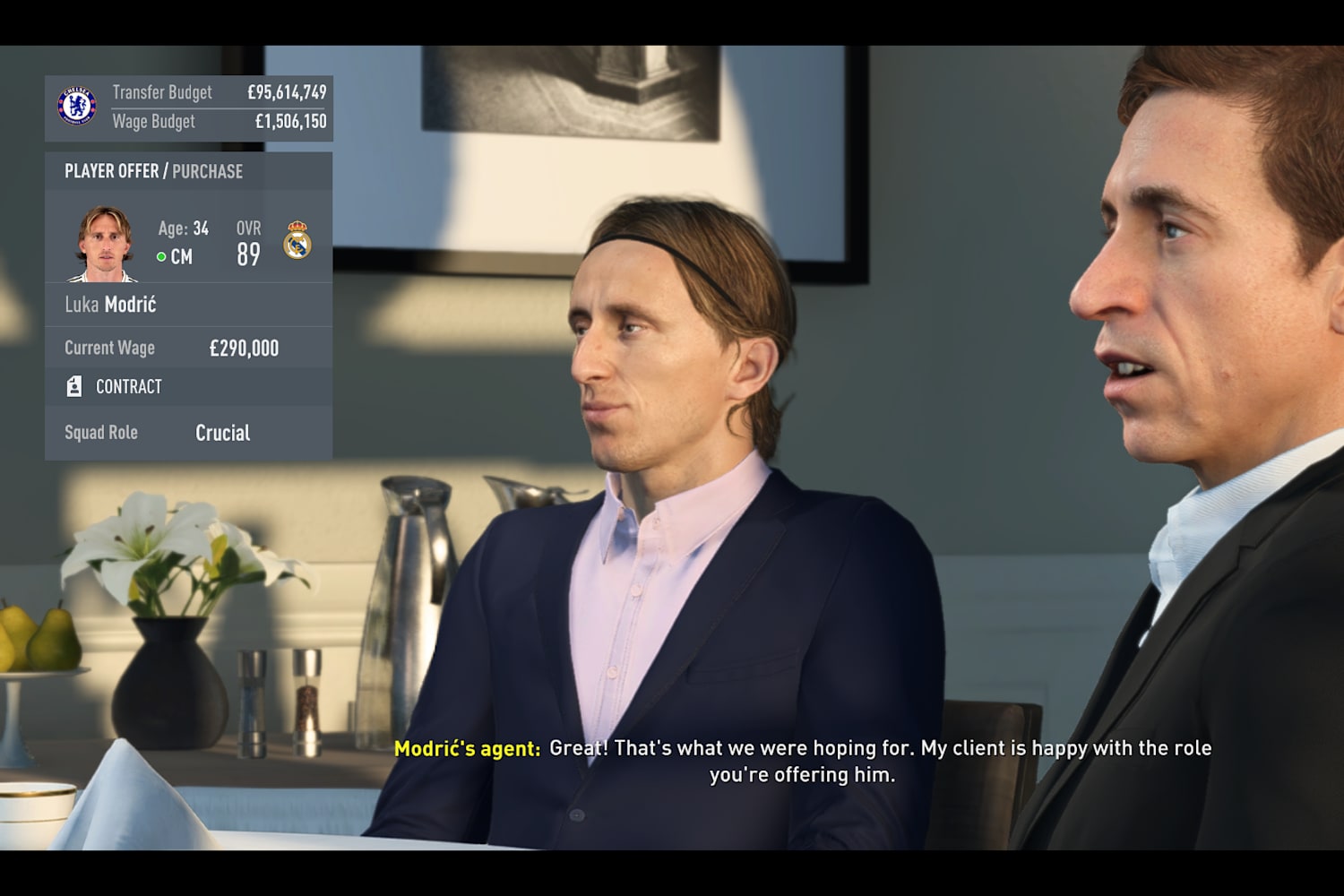 Tags