In FIFA 23, the Headliner event will be the most exciting. detailed information on their release date, dynamic card upgrades, and current leaks can be found in following text.
Buy fifa 23 coins from MrGeek first safe fully automated Platform in the world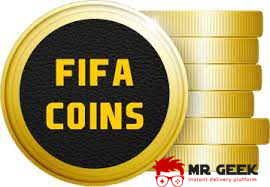 FIFA 23 Headliners and release date

FIFA Headliners, FUT Headliners or Headliners is an event that first time introduced on December of 2019 for FIFA 19. headliners are special dynamic cards which will dedicated to players who have best performance during current season. due to FUT Events Calendar in FIFA 23 we know after FIFA 23 World Cup Mode we should be waiting for headliners promo. Base on different source we know this event should start at the end of December or in other words we should say new year will start with the Headliners promo. they have always been the last event before the TOTY.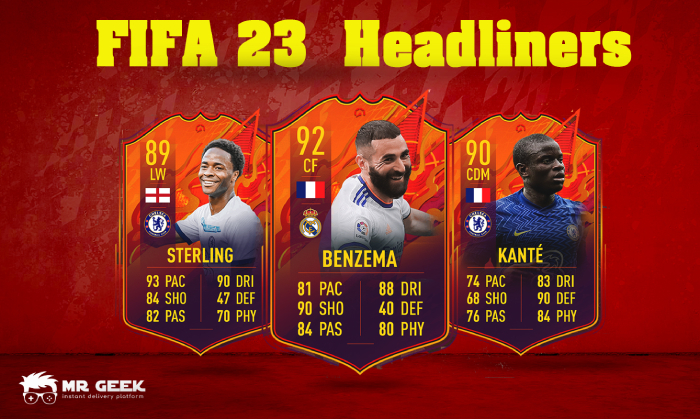 Dynamic upgrades of Headliners cards

Players can be upgraded in the following positions:
Players receive new TOTW or MOTM items.
A team only qualifies if they win four consecutive domestic league matches.
Headliners Items and Offers

A variety of teams and mini-releases with themed players will be released during the event:
Team1:
will be available in pack from 30/12 to 06/01
Mini Release Team 1:
May available in pack from 01/01 to 06/01
Team 2:
Available in Packs from 06/01 to 13/01
Mini Release Team 2:
Available in Packs from 08/01 to 13/01
There are several offers in FIFA 23 Headliners, including packs, SBCs, and objectives.
How does Headliners work and how we can these cards?

Headliner items are available through packs or the transfer market like all other cards. You can buy packs with FIFA 23 coins or FIFA Points at the store if you want to try your luck. In free packs and packs containing players' cards, you can find these cards. In packs with more player cards, your chances of finding one of these cards are higher. you may also receive a Headliner item for completing specific SBCs and objectives.

Which player cards predicted to published with FIFA 23 Headliners promo?

Some people who have a public page on social media predicted some players may be on these events. Even a page published some player cards in one post and predicted that the following player cards (NEYMAR, DE BRUYNE, MILINKOVIC-SAVIC, VALVERDE, BELLINGHAM, GABRIEL, GAKPO, TRIPPIER, MUSIALA, GRIFO, DEMBELE, DANSO, FLEKKEN, KVARTSKHELIA, ALEXIEX GARCIA) will probably be released with this event. It should be seen how correct this information will be.

Leaked about FIFA 23 Headliners Event

There are simply no leaks for the promo at the moment. We only hope that the Headliners will really shake up the FUT23 meta. Till now, nobody really has no idea that how things will continue after the World Cup. Are we going to just get Winter Wildcards? Centurions? Or will it be same as previous FIFA?
If any news leaks about these promotions are available, we will publish them in this article. If you like to know more about FIFA, read our previous blog on this website.
Tags