EA FC 24 Calendar

FC 24 Ultimate Team offers a dynamic and diverse experience with various Promo events throughout the year. Here will mention the predictions, leaks and confirmed dates for all campaigns, events, and special cards coming to Ultimate Team. Every week, fans look forward to the reveal of new special cards that showcase the best players from different teams. Special cards are the key to building our squads, as they define the game's trends and can take a squad to the next level in EA FC 24.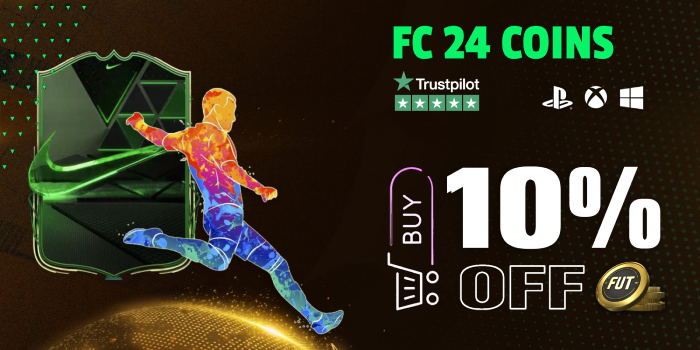 FC 24 FUT Promo Calendar
We can't be sure what EA has planned for us in March 2024, but we can use our past knowledge to estimate the timing of some FUT campaigns in EA FC 24. Fridays at 18:00 UK time are the usual days to release new and exciting Promo events. Simultaneously on Wednesdays, we also see weekly card updates, such as Team of the Week (TOTW). Most events will only be confirmed as the previous ones draw to a close, leaving players little time to prepare for what's to come. Some Ultimate Team events are recurring and follow a similar schedule every year to shape the season. But EA FC 24 also promises to introduce some new and exciting promos for the first time, so we should be ready for some unexpected twists.
FC 24 Campaigns and Release Dates
Team of the Week September 20, 2023
Nike Mad Ready promo September 22, 2023
Road to the Knockouts (RTTK) Team 1: September 29, 2023
Team 2: October 06, 2023
Trailblazers Team 1: October 13, 2023
Team 2: October 20, 2023
Centurions Team 1: October 27, 2023
Team 2: November 03, 2023
Triple Threat Team 1: November 10, 2023
Team 2: November 17, 2023
Black Friday Event November 24, 2023
Winter Wildcards December 22, 2023
Team of the Year (TOTY) January 19, 2024
Future Stars February 2, 2024
Road to the Final (RTTF) February 16, 2024
Fantasy FUT March 1, 2024
FUT Birthday March 22, 2024
Team of the Season (TOTS) April 26, 2024
Shapeshifters June 14, 2024
FUTTIES July 19, 2024
Pre season Septemper, 2024

So far, the events of Nike Mad Ready promo, RTTF, Trailblazers, Centurions, Triple Threat have been published.

Nike Mad promo

The first FUT promo in EA FC 24 is Nike Mad Ready promo. this promo brought the first special cards The Nike players will also be in packs and on the transfer market for a week. this event offers players the opportunity to unlock exclusive in-game themed content, including special player items.

Road to The Knockouts Promo
EA delivered the Road to Knockouts promo in EA FC 24, highlighting UEFA's biggest club competitions. RTTK brought a new set of promo cards that can get major boosts depending on their teams' performances. The promo featured the best players from the elite European club football tournaments, such as the Champions League, Women's Champions League, Europa League, and Europa Conference League.

Trailblazers Event
The Trailblazers promo celebrates the players who are making a difference in Ultimate Team with their unique flair and outstanding performance. EA released the current special cards as a two-week campaign. The current special cards are available for a limited time as part of a two-week event.
Centurions Event

Centurions is a promo that honors the players who have reached remarkable milestones in football, such as 100 or more caps, goals, assists, or clean sheets. It debuted in FIFA 23 and now it follows the Trailblazers event. In Club 24, Centurions will feature special items, new Icon versions and several EVOs. The FC 24 Centurions event features several offers, including special items in packs, SBCs and objectives.
Buy FC 24 coins and get your favorite player cards on EA Sport FC events. make your fc ultimate team with cheap fc coins on mrgeek website.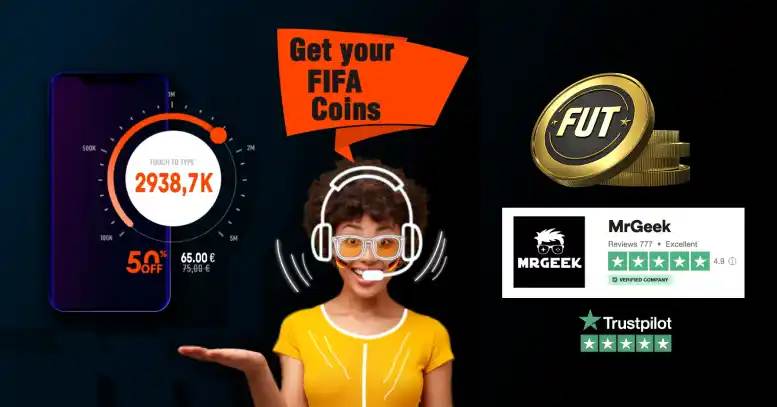 Triple Threat Promo
Triple Threat is a new and exciting Promo that debuts in EA Sports FC 24 Ultimate Team! It showcases the best players from three different categories: Men's Football, Women's Football and Heroes. Each category has a player from some of the top clubs in world football, such as Real Madrid, Paris Saint Germain, Manchester City and more! Triple Threat is a Promo that lets you build your dream team with the most talented and legendary players from different clubs and leagues.
if you want to know What will be the next FUT promo in EA FC 24? check here we will update this page for new fc 24 events.