Safe & Fast
Fifa 21 coins
Buy Safe
Fifa 21 coins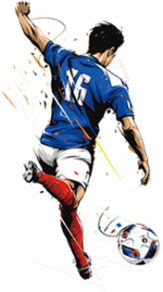 Super Fast Delivery
More than 85% of orders are processed in less than 20 minutes.
100% Satisfied Gamers
Since Fifa 2112 thousand of customers trust our innovative shop & services.
Instant Order without Login
Simple & anonymous order as guest with secure online payments.


Pièces FIFA pas chères
De nombreux sites Web sur le net vendent des pièces FIFA 21 bon marché et vous vous demandez à qui faire confiance et où acheter les pièces Fifa les moins chères. Votre préoccupation est valable car il y a beaucoup de plaintes et de critiques négatives ici et là de pièces volées ou d'énormes retards ou aucune réponse des sites Web auxquels les gens ont donné leur argent. Cela dit, il n'est pas raisonnable de faire aveuglément confiance à un site Web qui vend des pièces pour la FIFA.
Avant d'effectuer tout paiement, vous feriez mieux de vérifier si:
Le site utilise le protocole SSL; car dans les transactions en ligne, c'est crucial.
Le site a de bonnes et positives critiques dans de grands sites de critiques, tels que TrustPilot et Trusami.
Les prix sont «raisonnablement bas», mais pas très bas! Parce que, vous savez, une pièce FIFA a un prix!
Il existe un support en direct ou un formulaire de contact rapidement pertinent.
Il n'y a pas de médiateurs entre le système et vous. Parce que tout médiateur ajoute un risque, un retard et une valeur au prix final des pièces.
En d'autres termes, cette liste de contrôle est votre première étape dans l'identification des plateformes ou des sites Web qui proposent des pièces de monnaie Fifa 21 bon marché et sont suffisamment sûrs pour fonctionner.
EA Sports, au cours des dernières années, a mis en place des moyens spécifiques pour détecter les activités inhabituelles et suspendre les comptes qui se comportent comme des robots. Dans cet esprit, il est clair que EA se soucie des vrais joueurs et veut garder son jeu clair et utile pour les vrais joueurs.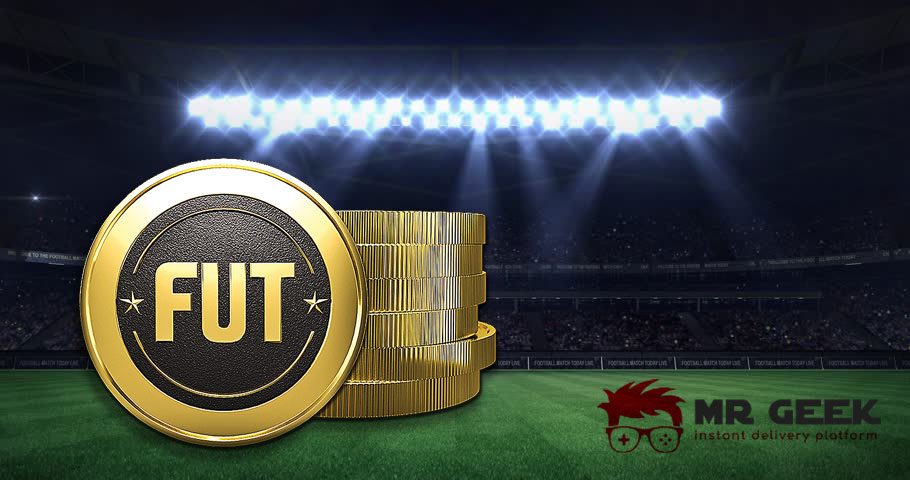 Maintenant, lorsque gagner des pièces devient un problème, il est également naturel que les joueurs soient intéressés par l'achat de pièces bon marché. Mais, les règles sont toujours posées, et en les respectant, il existe des "façons" de détenir des pièces bon marché dans FIFA, que ce soit sur PS4 ou Xbox One ou même PC, afin d'acheter les joueurs souhaités pour booster l'équipe.
Quelles «voies»? Eh bien, M. Geek a une méthode révolutionnaire, qu'aucun autre site Web n'a jamais, pour transférer des pièces FIFA 21 sur votre compte. Et nous sommes heureux d'annoncer que cela fonctionne parfaitement depuis plus de cinq ans maintenant. Cette méthode est appelée «vente aux enchères de joueurs» ou «vente aux enchères».
QU'EST-CE QUE L'ENCHÈRE DE JOUEUR ET COMMENT EST-CE BON MARCHÉ?
Dans la méthode d'enchères de joueur, les utilisateurs n'ont pas besoin de partager les informations de connexion de leurs comptes au système.
Il existe des «packs» de joueurs de football qui seront proposés à l'utilisateur. Disons que l'utilisateur est intéressé par les pièces 100K FUT . Si l'utilisateur veut mettre un certain joueur sur le marché des transferts, le joueur a également un prix de départ et un prix maximum qui ne signalent pas le transfert comme inhabituel pour la surveillance d'EA.
Maintenant, l'expertise de M. Geek entre en jeu. Nous vous donnons le prix exact de chaque joueur de football, alors mettez-le sur le marché des transferts pour la vente. Une fois que vous placez les joueurs sur le marché, le système les achètera automatiquement (après une courte pause d'attente, pour vous assurer qu'EA le considère comme un comportement naturel), et juste comme ça, les pièces seront dans votre compte.
COMMENT M. GEEK PEUT-IL OFFRIR LES PIÈCES FIFA 21 LES MOINS CHÈRES?
M. Geek a 12 ans d'expérience dans les jeux en ligne. Nous «connaissons» toutes les nuances et les détails du transfert de pièces FIFA. Avec le système de livraison automatisé et instantané de M. Geek, vous surmontez simplement de nombreux pièges et problèmes de sécurité qui accompagnent le processus.
Puisque vous recevez vos pièces via le marché des transferts, vous ne recevrez aucune taxe auprès d'EA. C'est quelque chose auquel la plupart des gens ne font pas attention. Lorsque vous vendez quelque chose sur le marché commercial, vous devrez payer 5% EA du prix du commerce. C'est la règle.
Cependant, lorsque vous achetez des pièces FIFA 21 auprès de M. Geek, les 5% sont inclus dans votre paiement, nous transférerons donc autant que nécessaire afin que vous obteniez le montant exact que vous choisissez dans la liste de prix. C'est un autre signal qui fait de M. Geek l'un des vendeurs de pièces FIFA les moins chers du marché.
VENTES SAISONNIÈRES DE PIÈCES FIFA!
De plus, M. Geek propose des prix de vente saisonniers dans la mesure du possible. Parfois, les pièces sont 5% ou 10% de réduction. Ainsi, il y a toujours une chance d'acheter des pièces Fut moins cher que partout ailleurs sur le marché.