Safe & Fast
Fifa 21 coins
Buy Safe
Fifa 21 coins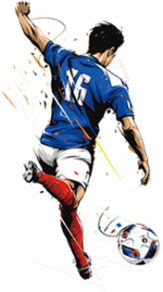 Super Fast Delivery
More than 85% of orders are processed in less than 20 minutes.
100% Satisfied Gamers
Since Fifa 2112 thousand of customers trust our innovative shop & services.
Instant Order without Login
Simple & anonymous order as guest with secure online payments.


FIFA 21 Coins pour PS4
L'un des jeux de sport les plus passionnants et les plus intéressants du marché, la FIFA, est rapidement devenu une tendance de jeu chez de nombreux joueurs. Si vous êtes un fan de longue date de ce jeu, vous serez ravi de savoir que le jeu est sorti avec une nouvelle version: FIFA 2121. Autrement dit, les pièces FIFA 21 sont la monnaie de base utilisée en mode Ultimate Team dans le FIFA 21 pour console PS4. Ces pièces PS4 peuvent être utilisées pour acheter des joueurs difficiles à obtenir. Acheter des pièces FIFA Ultimate Team (FUT 21) est un moyen efficace d'obtenir des pièces plus rapidement. C'est une meilleure alternative à simplement attendre pour gagner plus de pièces grâce aux SBC et à d'autres défis.
POURQUOI ACHETER DES PIÈCES FIFA 21 POUR PS4?
L'achat de pièces PS4 FUT 21 est un moyen plus sûr et plus rapide de jouer au jeu car c'est une méthode acceptée par les versions précédentes du jeu. Vous pouvez commencer à construire votre équipe star au fil du temps au lieu d'avoir à faire face à la période ennuyeuse de jouer avec des joueurs médiocres avant de débloquer les joueurs stars .
Vous pouvez acheter vos pièces FIFA 21 en visitant certains sites Web qui vous permettent d'acheter des pièces en ligne. Méfiez-vous qu'il y a beaucoup de fausses affaires en attente pour vous escroquer de votre argent. Avant d'acheter ces pièces PS4 FIFA FUT, assurez-vous de quelques choses:
Assurez-vous que l'endroit où vous achetez est une plateforme de jeu FIFA en ligne réputée.
Assurez-vous que le site Web est convivial.
La plateforme de jeu en ligne doit être sécurisée; garantir que vos informations personnelles ne seront pas divulguées.
Le site Web devrait vous fournir toutes les informations dont vous avez besoin pour poursuivre la procédure.
MEILLEUR SITE DE VENDEUR DE PIÈCES FIFA 21 POUR PS4
Si vous cherchez à acheter des pièces FIFA 21 en ligne mais ne savez pas où aller, MrGeek est là où il en est. Nous sommes l'une des plates-formes de jeux en ligne les meilleures et les plus réputées qui vous permettront de profiter pleinement de l'expérience du mode FIFA 21 Ultimate Team.
Nous vendons 50k pièces FIFA 21 pour environ 5,90 €. C'est une excellente offre car elle vous permet de débloquer des joueurs tels que Inaki Williams et Zaha . Nous acceptons les paiements par virement bancaire et via PayPal. PayPal est le moyen le plus rapide et le plus sûr de payer en ligne. Et vous permet de payer en ligne toutes vos choses préférées. Pour les virements bancaires, nous utilisons le système de paiement certifié TUV Saarland. Cela vous permet de payer en toute sécurité et sans tracas.
Nous sommes le premier magasin en ligne européen en ce qui concerne les plateformes de pièces de jeu. Faire affaire avec MrGeek signifie que vous aurez la chance de tirer parti de près de 12 ans d'expérience sur le marché, vous savez donc que vous en aurez pour votre argent.
MrGeek vous permet de créer votre FIFA Ultimate Team avec une collection complète de joueurs. Sinon, vous pouvez réduire le broyage des pièces lorsque vous achetez un compte FIFA 21.
MrGeek
Player Auction
Advantages
Do not give your
account Credential
24/7 avaible and
Full automatic
Easy and simple
understanding system
How it works
Step 1
We\'ll give you a players pack which is a list of players that we ask you to put on the transfer market.
Comfort Trade
Advantages
Most comfortable
transfer way
It is not needed to do any
thing by yourself
Automatic check and
control from our system
How it works
Step 1
Provide login credentials.