Safe & Fast
Fifa 21 coins
Buy Safe
Fifa 21 coins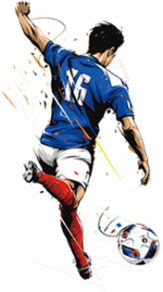 Super Fast Delivery
More than 85% of orders are processed in less than 20 minutes.
100% Satisfied Gamers
Since Fifa 2112 thousand of customers trust our innovative shop & services.
Instant Order without Login
Simple & anonymous order as guest with secure online payments.


FIFA 21 COINS XBOX ONE
La FIFA est rapidement devenue une sensation de jeu sportif peu de temps après sa sortie. Le jeu vous permet de jouer en tant que votre équipe de football préférée. Chaque victoire signifie que vous serez mieux classé. Si vous êtes quelqu'un qui joue à XBOX One, vous adorerez probablement FIFA 21 pour OBOX One. Les pièces FIFA 21 sont essentiellement la monnaie nécessaire pour jouer au mode Football Ultimate Team. Ces pièces vous permettent d'ouvrir des packs, d'acheter des joueurs rares. La plupart du temps, vous devez beaucoup moudre pour obtenir la quantité suffisante de pièces qui vous permettra d'acheter un joueur que vous voulez vraiment. Et si nous vous disions qu'il y avait un moyen plus simple de le faire? Vous pouvez maintenant simplement aller dans les magasins en ligne et acheter des pièces FIFA 21 en ligne. C'est un moyen légitime de gagner des pièces, qui a été accepté pour la plupart des joueurs de la FIFA dans les versions précédentes du jeu. Vous n'avez plus à faire face aux temps d'arrêt et pouvez créer et jouer avec votre Football Ultimate Team tout de suite.
Si vous cherchez à acheter des pièces FIFIA 21 en ligne mais que vous ne savez pas où aller, M. Geek est là où il en est. Nous sommes l'une des meilleures plateformes de jeux en ligne les plus réputées qui vous permettront de profiter pleinement de l'expérience du mode FIFIA 21 Ultimate Team.
Nous vendons des pièces FIFA 21 pour XBOX One pour conversion à partir de 100K pièces pour 11,02 €. Parce que nous opérons principalement en Europe, la devise dans laquelle nous traitons est l'euro. Nous n'acceptons pas les espèces et préférons d'autres modes de transactions tels que les virements bancaires et PayPal.
Si vous êtes un joueur XBOX, il existe plusieurs façons d'acheter ces pièces FIFA FUT: vous pouvez les acheter directement à partir de votre propre compte ou utiliser un compte mule où un nouveau compte est créé avec beaucoup de pièces. . Vous échangez des joueurs sur votre compte existant. Cependant, une méthode plus simple est le commerce de confort où vous donnez vos informations de connexion et recevez rapidement toutes les pièces sur votre compte - tout ce que vous avez à faire est de vous asseoir et de vous détendre pendant que tout est fait pour vous. Une autre méthode consiste à utiliser la fonction d'enchères des joueurs par laquelle les fournisseurs achètent vos joueurs au prix maximum, ce qui donnera les pièces FIFA 21 les moins chères.
Chez M. Geek, nous sommes le premier magasin en ligne européen en ce qui concerne les plateformes de pièces de jeu. Faire affaire avec nous signifierait que vous aurez la chance de tirer parti de près de 12 ans d'expérience sur le marché, vous savez donc que vous en aurez pour votre argent.
M. Geek vous permet de créer votre équipe de football ultime avec une collection complète de joueurs. Sinon, vous pouvez réduire le broyage des pièces lorsque vous achetez un compte FIFA 21.
Toutes les informations dont vous avez besoin sur comment nous fonctionnons sont disponibles ici.
MrGeek
Player Auction
Advantages
Do not give your
account Credential
24/7 avaible and
Full automatic
Easy and simple
understanding system
How it works
Step 1
We\'ll give you a players pack which is a list of players that we ask you to put on the transfer market.
Comfort Trade
Advantages
Most comfortable
transfer way
It is not needed to do any
thing by yourself
Automatic check and
control from our system
How it works
Step 1
Provide login credentials.