It might be Team of the Year (TOTY) that everyone is thinking about at the moment, but future stars are rumored to be returning soon in FIFA 23 Ultimate Team! As a matter of fact, Future Stars does not constitute a new promotion by any means, as it was released for the first time in FIFA 19.
Future stars event in FIFA 23
One of the biggest events of the year will be the FIFA 23 Future Stars promo! Young players from all over the world will gain massive benefits from this. a Future Stars promotion typically targets young footballers considered to be among the best in the world. The budding stars of their respective countries and clubs have already made significant contributions. In the near future, EA Sports will release special cards to celebrate their performances.
FIFA 23 Future Stars expected release date
As soon as the TOTY event is over, the Future Stars promotion will begin. on Friday, 3 February 2023, at 10 a.m. PT, 1 p.m. ET, and 6 p.m. GMT, FIFA 23 Future Stars will begin. there will be a two-week promotional period that ends on Friday, 17 February 2023 at 10 a.m. PT / 1 p.m. ET / 6 p.m. GMT.
Teams and swap tokens of Future stars in FIFA 23
It is possible that the FIFA 23 Future Stars promo will include two sets of teams, giving Ultimate Team players more options. A week after the first team is released, the second team will likely be released. There is a possibility that the promotion will include a swaps program, similar to the one from last year. As a reward for earning tokens in Ultimate Team mode and redeeming them, players were able to redeem a special set of items.
Future stars player cards
Despite a series of leaked news, it is still not clear which players will be on the player cards. They will all belong to young footballers, but it's unclear which ones. Barcelona's Golden Boy and Kopa Trophy-winning midfielder Gavi is one top candidate for a special card in the upcoming promo. In addition to these candidates, there are many others who could be considered.
How to get future stars player cards?
Alternatively, they can be purchased on the transfer market. Packs can be bought with FUT coins or FIFA Points from the store if you wish to try your luck. to have future stars event player cards and making your fut club, you should get FIFA 23 coins, which can easily and safely purchase from MrGeek.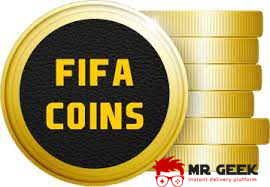 To read about previous or next FIFA promo read fut event calendar in fifa 23. Don't forget to check other blogs of the website to get info about FIFA 23 news and tips.