Safe & Fast
Fifa 21 coins
Buy Safe
Fifa 21 coins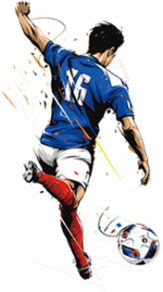 Super Fast Delivery
More than 85% of orders are processed in less than 20 minutes.
100% Satisfied Gamers
Since Fifa 2112 thousand of customers trust our innovative shop & services.
Instant Order without Login
Simple & anonymous order as guest with secure online payments.


Monedas FIFA 21 para PS4
Uno de los juegos deportivos más emocionantes e interesantes que existen, FIFA, se ha convertido rápidamente en una tendencia de juego entre muchos jugadores. Si has sido un fanático de este juego desde hace mucho tiempo, te emocionará saber que el juego ha salido con una nueva versión: FIFA 2121. En pocas palabras, las monedas FIFA 21 son la moneda básica utilizada en el modo Ultimate Team en el FIFA 21 para consola PS4. Estas monedas de PS4 se pueden usar para comprar jugadores que son difíciles de obtener. Comprar monedas FIFA Ultimate Team (FUT 21) es una forma eficiente de obtener monedas más rápido. Esta es una mejor alternativa a simplemente esperar para ganar más monedas a través de SBC y otros desafíos.
¿POR QUÉ COMPRAR MONEDAS FIFA 21 PARA PS4?
Comprar monedas PS4 FUT 21 es una forma más segura y rápida de jugar, ya que ha sido un método aceptado por versiones anteriores del juego. Puedes construir tu equipo estrella con el tiempo en lugar de tener que lidiar con el aburrido período de jugar con jugadores mediocres antes de poder desbloquear a los jugadores estrella .
Puede comprar sus monedas FIFA 21 visitando ciertos sitios web que le permiten comprar monedas en línea. Tenga en cuenta que hay muchos negocios falsos esperando estafarlo de su dinero. Antes de comprar estas monedas PS4 FIFA FUT, asegúrese de algunas cosas:
Asegúrese de que el lugar donde está comprando sea una plataforma de juegos de FIFA en línea de buena reputación.
Asegúrese de que el sitio web sea fácil de usar.
La plataforma de juego en línea debe ser segura; Garantizar que su información personal no se filtre.
El sitio web debe proporcionarle toda la información que necesita para continuar con el procedimiento.
MEJOR SITIO WEB DE FIFA 21 COIN SELLER PARA PS4
Si está buscando comprar monedas de FIFA 21 en línea pero no sabe a dónde ir, MrGeek es donde está. Somos una de las mejores y más reputadas plataformas de juegos en línea que seguramente te permitirán disfrutar de la experiencia completa del modo FIFA 21 Ultimate Team.
Estamos vendiendo 50k monedas FIFA 21 por aproximadamente € 5.90. Esta es una gran oferta ya que te permite desbloquear jugadores como Inaki Williams y Zaha . Aceptamos pagos mediante transferencias bancarias y PayPal. PayPal es la forma más rápida y segura de pagar en línea. Y le permite pagar todas sus cosas favoritas en línea. Para transferencias bancarias, utilizamos el sistema de pago certificado TUV Saarland. Esto le permite pagar de forma segura y sin problemas.
Somos la tienda en línea líder en Europa cuando se trata de plataformas de monedas de juegos. Hacer negocios con MrGeek significa que tendrá la oportunidad de aprovechar casi 12 años de experiencia en el mercado, por lo que sabe que obtendrá el mejor rendimiento de su inversión.
MrGeek te permite crear tu FIFA Ultimate Team con una colección completa de jugadores. De lo contrario, puede reducir la molienda de monedas cuando compra una cuenta FIFA 21.
MrGeek
Player Auction
Advantages
Do not give your
account Credential
24/7 avaible and
Full automatic
Easy and simple
understanding system
How it works
Step 1
We\'ll give you a players pack which is a list of players that we ask you to put on the transfer market.
Comfort Trade
Advantages
Most comfortable
transfer way
It is not needed to do any
thing by yourself
Automatic check and
control from our system
How it works
Step 1
Provide login credentials.