Earlier and in previous blogs, we talked about FIFA stadiums and new stadiums added to FIFA 23. You can refer to this blog to get information about stadiums. In this blog, we want to briefly discuss the stadium items and how to use them and the points related to this section. First of all, we need to give an explanation about what the stadium items are.
Actually, stadium items are an extra level of customization in FIFA Ultimate Team and don't replace other methods to obtain Stadium Items. You can purchase these items and packs using FUT Coins or FIFA Points for a limited time as shown above the item/pack. You can also preview how Bundle content or how Stadium items will appear in your stadium before you decide to get them.
FIFA 23 Stadium Items
FIFA 23 Stadium Items are a category of FUT cards that allows you to customize your club and your active stadium. FIFA 23 stadium items are available in gold, silver and bronze qualities and are divided into five categories: 1. Club 2. Structure 3. Stands 4. Pitch 5. Trophies, that these 5 sections will have several subsections. Now that these things have been mentioned, you may wonder how to access these items.
How to access stadium items?
When you start playing FUT and create your club, you will get your base FUT stadium as your default stadium. In FUT 23, you can change your stadium to any existing stadium in FIFA 23 and customize its theme and style using the FUT Stadium feature. you can use stadium items to customize your club and the visual appearance of your FUT stadium. Note that there are stadiums that do not support all customization features. There are several ways for getting access to the stadium items and are including: a) FUT Store b) Transfer Market c) Squad Building Challenges d) Rewards e) Objectives. Stadium items can be used in your club to change the appearance. here's how to change the look of your club in FIFA 23: Login to FUT, Select the Club tab choose the stadium tile and go there.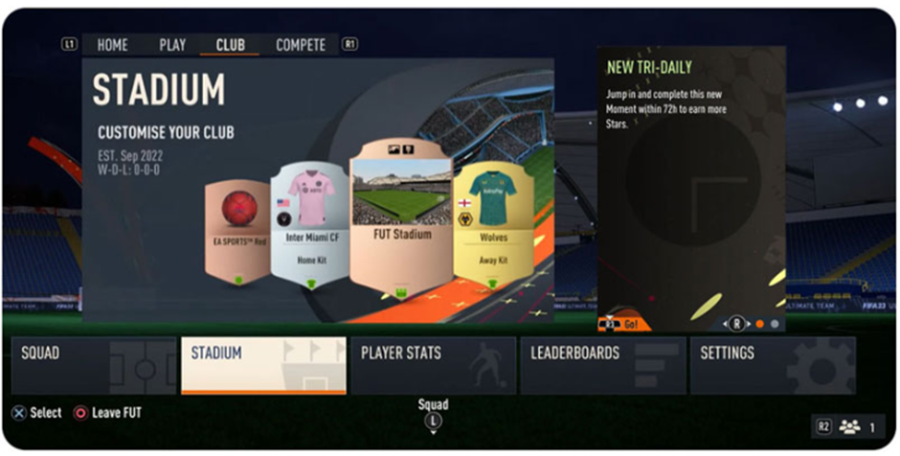 How to get a stadium item or set from the FUT store
Login to FUT, Select the store and go to it, then select the Stadium tab, Choose your favorite stadium item or kit. i had to say that you don't need to buy stadium item because Having a stadium is compulsory in FUT 23. However, you don't need stadium items. They are only used to give a unique look to your club and your stadium. When you initiate your FUT club, you will receive the basic stadium items to start your FUT season. These items include: Stadium Template; Stadium Theme; Badge; Kit; Ball. But if you want to buy them all stadium items or packs can be purchased with FUT Coins or FIFA Points, depending on the item or pack. Some of them will only be purchasable with FUT Coins.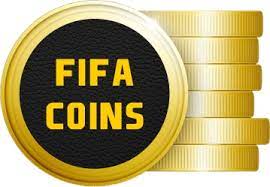 Here is the way for searching FUT Stadium Items in the Transfer Market
Step1: Sign in to FUT. Step2: choose the Transfers tile and go there. Step3: select the Transfer Market and go to it. Step4: click on the Stadium tab. Step5: select the desired quality on the Quality tile. step6: on the Stadium Item Type tile, select the item you are looking for. Finally do a search and get results.
Tips for getting FIFA 23 stadium item
• You can't buy the same stadium item or bundle multiple times, In the FUT Store, you can purchase items and stadium packs in one copy. After purchase, the product or item is removed from the store and you'll no longer see it in the Store, However, there is a way to get duplicates. Sometimes it is possible to get the same stadium item that was previously purchased separately in a set.
• Some stadium items in the FUT Store can be sold on the transfer market like other tradable items, while others cannot. In the store, menu items and non-tradable sets will display a blue tick next to the name.
• The Stadium Items you earn are stored in your Club. To see and browse them, toggle to Club tab in FUT and select Stadium.
• Pay attention you can't transfer your FIFA stadium items from version to the other versions of the game.
I hope this text was useful for finding answers to all your questions related to Item Stadium. Don't forget to read our other blogs.
Tags